Trust that your Audi is in good hands.
Would you trust your dental work in someone other than a "real" dentist? Or would you hire a teenager to fix your home appliance? Probably not because you know that it will cost you in the end because of their lack of professionalism. The same goes when you are hiring a locksmith for Audi car lockout services, hire our locksmith services who are specifically trained and experienced working with Audi vehicles.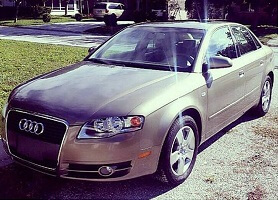 Providing Audi car lockout services by the true professionals.
We only hire certified locksmiths to come and open your Audi car door. We go the extra mile like this because our spotless reputation is at stake and we work diligently to keep it that way. In addition, Audi's require special tools to unlock the doors so that there is no damage in the process. Hiring any other Audi car lockout service in Austin that does not have on hand the specialty tools to open Audi doors could mean that you will receive damage to your vehicle. – It is just not worth hiring any locksmith that is less than professional!
What model Audi do you need our car lockout services for?
TTS
RS4
RS5
RS6
RS7
TT RS
If this is an emergency no problem! We will arrive in under 30 minutes flat.
If this is an emergency you can take it easy now because we will be on our way as soon as you call us. With our Audi car lockout service you will not have to wait long. In most cases we will be able to arrive at your location in less than 30 minutes flat. No need to wait around locked out of your vehicle wondering when or if your locksmith is going to arrive to open your Audi car doors. Now that is service excellence!
Our Audi car lock out specialists attend regular Audi training programs to stay on the cutting edge.
On a regular bases our Audi car lockout specialists attend Audi training programs which trains them how to properly open Audi doors without causing any damage to them. Many of the training programs are several days in length and go through such topics as tools used to open the latest models, Audi locking mechanisms and related training material. When you call our Audi lockout services today for us to come out there and unlock your Audi vehicle you will receive our most trained Audi locksmith who has taken the appropriate Audi training courses. So, you can have confidence when you hire our Audi lockout services.
Call now

and hire your go-to Audi car lockout company in Austin. (737)800-9999

Let us become your go-to Audi car lockout company. Give us a call now. And be sure to save our phone number into your cellphone for emergencies like this. (737)800-9999