Professional auto unlocking services in Austin.
Pro's on call provides professional auto unlocking services to the communities of Austin Texas. For the last 5 years that our locksmith business has been in business we have established quite the reputation for being the areas go-to auto unlocking service. People choose us because of our word of mouth reputation and our ability to be able to deliver a consistent service to the community that we serve. – Serving Austin Texas is our goal and happy customers is the result.
Don't risk damage to your vehicle by hiring a less than professional auto unlocking company.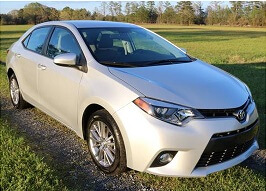 Time and again we see the damage that other less than professional locksmith services have caused to the vehicles of customers that we help. From using the wrong slim jims, pump wedges, to just plain old carelessness, we have seen it all. When you decide to hire us right now you will feel confident that your vehicle is in the hands of the most trained and qualified professional auto unlocking service in Austin.
Why stand there waiting outside of your car, truck or van for hours when we can be there in a matter of minutes?
Many of the other auto unlocking services in Austin say that they have fast response times. This is not true. We consistently hear stories from our happy customers that other locksmith services that they have hired took in excess of 3 hours. That is way too much time to be stuck locked outside of your vehicle. Here at Pro's on call you are not going to have to wait. We will arrive at your location in 30 minutes or less.
Peace of mind

any day and any time in the City of Austin.

Reliable auto unlocking services! You can finally have peace of mind because you now know that you will be rescued any time of day where ever you are in-and-around the City of Austin Texas. You can rest easy knowing that we are always here on standby waiting for you to call us. Be sure to tell your friends about us to spread the good news about our auto unlocking services.
Our technicians have combined experience of over 3 decades.
We are true professionals at what we do here at Pro's on call. From the classic cars of yesterday, to the latest in computer controlled automotive locking technologies you can trust our over 30 years of combined experience to return the absolute best auto unlocking service possible in the area.
We make getting auto unlocking services easy. – Friendly service too!
Our technicians understand the situation that you are in. We know that needing auto unlocking services never happens at a good time therefore we go the extra mile to make the whole process as painless as possible for you. We make getting auto unlocking services easy!
24 hour auto unlocking services at no additional cost.
Most of the other auto unlocking services in Austin offer 24 hour emergency services but these services are provided at an additional charge. Not here at Pro's on call. We never charge more for auto unlocking services that are requested at late hours. Why? Because we are dedicated to the people of Austin Texas and want to be able to help as many people as possible and want happy customers.
Our happy customers save our phone number into their smart devices for peace of mind.
Do it now

.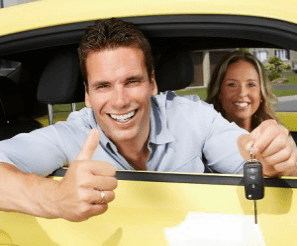 Next time that you need auto unlocking services you will have us already programmed into your cellphone or other smart device. This way you will save time, save money and save yourself the stress of having to frantically locate an auto unlocking service.
Give us a call right now and we will be there fast. 737-800-9999
The sooner that you give our auto unlocking services a phone call the faster that we will be at your location unlocking your vehicle. Give us a call right now. 737-800-9999