Car Key Fob, Remote Keys Replacement and Repair
Technology has continuously amazed us with what it can do and how much it can affect us. More often than not, these advancements and upgrades in the tech field has made a much easier and convenient life for us.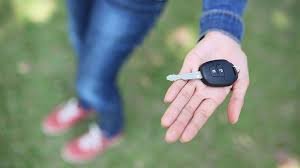 Before, we only have humongous televisions taking most of the space in our living areas but now televisions have become slimmer than ever. Before, we only have stairs and not elevators and escalators. We have letters and snail mails before and not telephones and mobile phones. Recently, we now are social media aficionados having several accounts that enable us to chat, get updated, and follow celebrities, track friend's activities and so on. Clearly, the technological development has created a smaller and more connected world.
In our car systems, technology has progressed in an impressive degree. Example of it is the creation of car key fob — locking and unlocking a car has never been as easy as pushing a button! In a mere second you can now enter your car due to this little plastic controllers. This has paved way to key-less car entry system which is undeniably very convenient for car owners.
So what happens when these get destroyed?
Well, there are a lot of possible reasons why a car fob gets damaged. One of which is through accidents. And since these car key fob require some programming, you cannot fix it on your own. So what you should be doing is to pick up your phone and dial the number 737-800-9999 and reach to AUSTIN AUTOMOTIVE LOCKSMITH SERVICE.
We have experienced, professional and highly efficient locksmiths who are able to correspond to your whereabouts in a matter of few minutes should you inquire for a help. We are ready to serve anyone who is stuck in a problem like this anytime anywhere—we are open 24 hours a day, 7 days a week and can respond even during weekends and holidays. Now imagine having no car to go to your relatives during the Christmas season? Well, imagine that with less worries because we are ready to help you in no time.
With portable kits with them, our locksmiths can speedily resolve the problem. They will assess the issue, repair the car key fob and your problem is gone! We make sure that our clients are informed on what our locksmiths are about to do and will directly quote for the job.
Since our locksmiths are constantly trained, we are assured that we can resolve the situation no matter what complexities the problem provides. Leave the problem with us and we will solve it for you quickly. You are expected to have your car fob back in a matter of 30 minutes, making you not wait for long!
So the next time you are faced with such dilemma of having a damaged car fob, you don't have to worry so much. Just get your phone, make sure to dial the correct number- that's 737-800-9999 and make sure to only entrust your cars with the best locksmiths in town!
Other Services we offer:
Lock Change
Lock Rekey
High Tech Locks
Deadbolt locks
Cylinder Locks
Mortise Locks
Mobile Locksmith
Residential Locksmith
Home Lockouts
Commercial Locksmith
Cylinder Locks
Biometric Locks Access Control
Automotive Locksmith
Car Key Fob Repair and Replace
Certified Locksmith
Key Cutting
Key Extraction
Broken Key Extraction
Laser Cut Keys