Do wait around wondering if the automotive locksmith that you called will arrive.
Are you locked out of your vehicle? When you are locked you do not want to wait around wondering if the car lockout service that you have will arrive. Many automotive lockout services say that they will be able to arrive at your location within a fast amount of time but as we all know that is not always the case. Here at Pros on call we take our response times very seriously because we value the time of our dedicated customers. We are here to serve the community of Austin and to make it a better place that is why we will go the extra mile to be able to arrive on scene in less than 30 minutes flat.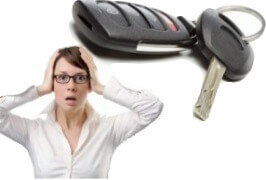 Specializing in every type of car lockout that you imagine.
Our car lockout service in Austin specializes in every type of automotive door lock that you can possibly imagine. Depending on the vehicle that you drive will determine the way that our automotive lockout specialists will gain access to your vehicle. Whether if we have to pick the door lock, use a slim jim or if we have to use other measures in our tool kit we will surely get your door unlocked so that you can go on with your life.
 All of the right tools and training to provide the up most professional automotive lockout services.
In today's modern world it is imperative that the automotive locksmith carries the latest tools in his arsenal to unlock your vehicles door in the most appropriate way possible. This is to avoid damage to your vehicle and to quickly open the door. All of the locksmiths that we employ here at Pros on call will arrive at your location with everything that they will need for any type of automotive lockout scenario.
Opening every kind of make and model vehicle ever made.
From the transponder key lock, traditional automotive door lock, the the combination type door lock, we will be able to gain entry into your vehicle without damaging it. We will also be able to make you new keys if you have lost them and other related services. Car lockouts is what we do best!
Acura
Audi
BMW
Buick
Chevrolet
Chrysler
Dodge
Fiat
Ford
General Motors
Honda
Hyundai
Isuzu
Jaguar
Jeep
Lexus
Lincoln
Lotus
Mazda
Mercedes
Mini
Mitsubishi
Nissan
Porsche
Renault
Saab
Saleen
Scion
Suzuki
Toyota
Volkswagen
Volvo
Call now and we will be opening your car door in just a matter of minutes. (737)800-9999
The communities of Austin rely on us 24 hours a day to be at their service whenever they have been locked out of their vehicles. We encourage you to save our phone number into your phone just in case that you ever need us for car lockout services. This way you can always have peace of mind knowing that we are going to be at your rescue if you ever need our car lockout services. Give us a call right now. (737)800-9999