Specializing in ignition switch repair.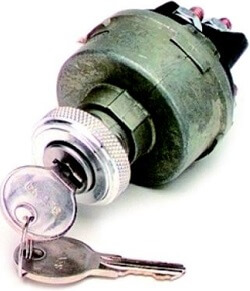 Why pay hundreds of dollar to repair your ignition switch when most times we will be able to fix it for you so that you can save money. Whether it is a broken key in your ignition switch or if you are having another mechanical or electrical issue we will be able to assist you with ignition switch repair services.
From the classic vehicles to the latest models.
Our ignition switch repair services will assist you with everything from the late models to the most modern 2017 model cars, trucks and vans. We have years of experience services European, Japanese and American vehicles. Virtually every make/model imaginable on American soil we will be able to provide you with ignition repair services, unless of course your ignition is beyond repair at which point we will provide you with ignition replacement services.
Mobile – We will come to you making it easy to get ignition switch repair services.
Why go drive to the dealership to have your ignition repaired when it is going to be expensive? And in most cases the dealership does not offer ignition repair services. Generally speaking they will want to sell you the whole ignition unit and be able to charge you for both the labor of installing the new ignition unit and the cost of the unit itself. Here at Pros on call if your ignition unit can be repaired we are going to repair it. Saving you money is what we do here at Pros on call!
Ignition switch repair services backed by certified automotive locksmiths.
You can trust our ignition repair services because they are backed by certified automotive locksmiths who have been specially trained repairing automotive ignitions. More so, our many years of experience speak volumes. Experience matters especially when it comes to ignition switch repair and we have experience in most vehicles located on American soil.
What symptoms is your broken ignition switch experiencing right now?
What ever problem that your ignition is having we will be able to fix it for you. There are a variety of broken ignition symptom repairs that we will be able to assist you with. What symptoms are your broken ignition unit exhibiting?
Ignition turns nothing happens
Key stuck in ignition
Ignition turns and makes clicking noise
Ignition makes grinding noise
Turn ignition and lights don't come on
Smell of burning wires
Transponder ignition unit faulty
You need more than just your average locksmith to repair your ignition unit.
The automotive locksmiths here at Pros on call have to be part locksmith, electrician and part mechanic in order to effectively fulfill the job of ignition switch repair service. Our automotive locksmiths have been hand selected to be the most experienced and professionally trained in the Austin community. They have proven themselves to be trained appropriately in automotive electrical systems, locksmith services and mechanics. This way you are sure to receive the up most quality when our ignition repair services today.
Why wait when you can
call now

and we will help you right away? (737)800-9999

Trying to locate a locksmith or mechanic to repair your ignition switch? The search is over because we are your choice ignition switch repair company in Austin. Give us a call now. Convenient scheduling makes getting your ignition switch repaired painless for you. (737)800-9999