Deadbolt Locks Change and Rekey
Security and safety of the things we consider as valuable and loved is paramount to safekeeping a part of ourselves. When you have something that you cherish, it is almost always that you do your best to protect it from possible harm and destruction. Just thinking about it taken away from you gives a twinge in the chest. Hence, the people, investments and anything that matters to us are most likely to get the safest care utilizing the best guards and protectors possible.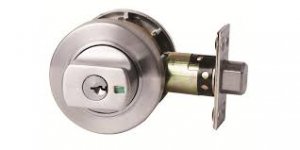 It is apparent that one of the best things we can ever give the people we value is security under our watch. We take care of our beloved families for example by providing them the best shelter we could ever afford and ensuring that in that shelter, they are safe and are able to grow and live comfortably. In essence, you are assured and in a way feel comfortable as well knowing they are sheltered and protected.
One of the most important thing to consider in making sure that your homes are safe and unthreatened are the installation of locks. I cannot stress enough the significance of these locks in guaranteeing that the people and valuables inside your homes are safe from possible burglaries and break-ins. Generally, these locks act as the barriers and safe keeper of those that are inside your house. The better and stronger the resistance of the locks against break-ins, the more dependable it is.
One of the most affordable and reliable locks available in the market are the Deadbolt locks. It is a locking mechanism different from a spring bolt lock because you cannot move the deadbolt to the open position except by rotating the lock cylinder with the correct key.
Should you need installations, repairs and other help regarding your deadbolt locks, then you are in luck. Austin Locksmith Service is ready to provide any emergency service and fixing to your locks anytime of the day. We are open 24 hours, 7 times a week. Even during holidays, we cater to your concerns and issues with locks!
All you have to do is dial our number 737-800-9999  and you will be directed to the best service provider in town! Equipped from 5 years of excellent service and professionalism, you are assured of the best service in the area.
Our locksmith are constantly trained and have with them portable kits. Any issues and complexities that may arise out of the current situation will be addressed in a blink of an eye. We provide direct quotation and make sure that our clients are aware of the policy. What will happen then is for our skilled locksmiths to response, assess the problem, inform the client what they will do and solve the problem. Leave the issue to us and we will take care of it in a matter of 30 minutes or less! Of course, we don't want you to be waiting around for a longer time than you ought to.
AUSTIN LOCKSMITH SERVICE is the best choice for all your locks and key concerns and problems. Call us immediately and we will be there in no time giving you the best service in the area. Call us now at 737-800-9999  and to have your locks installed or repaired the right way!
Other Services we offer:
Lock Change
Lock Rekey
High Tech Locks
Deadbolt locks
Cylinder Locks
Mortise Locks
Mobile Locksmith
Residential Locksmith
Home Lockouts
Commercial Locksmith
Cylinder Locks
Biometric Locks Access Control
Automotive Locksmith
Car Key Fob Repair and Replace
Certified Locksmith
Key Cutting
Key Extraction
Broken Key Extraction
Laser Cut Keys