High Tech Keyless Entry Locks for your home, business or need repair?
Technology has been aggressively progressing in recent years. We have witnessed mails from being sent and received for days into having them sent and read in a matter of seconds in just a click through e-mail or electronic mails. We have seen people connect from all around the world with just a push of some buttons through chatting and calling using several applications available. Indeed, if before we can't hear someone from the other side of the country, now we can easily talk to them for hours even if that person is form the other side of the world!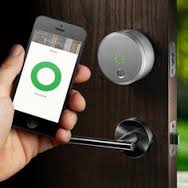 We have observed things built and created in pursuit of convenience and accessibility. We now have elevators and escalators! And things that we have enjoyed for quite some time now have developed and upgraded improving its use and convenience massively. Example of which are televisions, computers, phones, trains, planes and cars. Entertainment, banking, transportation, communication and security has been significantly enhanced!
As to security purposes, technology has its impactful interventions improving and setting the bar higher when we talk about locks. Different kinds of locks are now utilized as powered by the technological growth such as keypad, electronic, biometric and smartphone locks.
These locks are needless to say harder to get in to as it would require some programming skills to penetrate. And since these locks will have authentic and unique coding systems, the possibility of breaking in is slimmer than ever.
But when these locks are compromised, perhaps due to accidents and other incidents that may have exposed its vulnerabilities, immediate action must be done.
Problems like this are never easy most especially since time is of the essence. When the lock is not functioning well, the very thing it is protecting– be it a house, establishment or a safe—is also compromised and unsafe for every second the problem remains unresolved.
The best and most immediate thing to do once the problem is identified should be to call the best person you can resort to when you need professional and quality service. You must call AUSTIN LOCKSMITH SERVICE! You can inquire for a repair, upgrade and installation from us anytime, anywhere! We are ready to give you a helping hand 24 hours a day, 7 days a week and yes, we can offer our service even if it is a holiday!
We have the best locksmith in town who are readily available anytime, and can efficiently help you find the solution of the problem in no time. You just have to call us through 737-800-9999 and we will take care of the problem for you. With constant trainings and drills conducted for them, our locksmiths are well-equipped and learned to accommodate the issue at hand. We provide upfront pricing in accordance to the status of the problem. We then settle and continue finishing the job is a matter of 30 minutes!
The next time you see yourself trapped in a problem like this, then worry no more as we are a phone call away. Call us through 737-800-9999 and we will be there to help you!
Other Services we offer:
Lock Change
Lock Rekey
High Tech Locks
Deadbolt locks
Cylinder Locks
Mortise Locks
Mobile Locksmith
Residential Locksmith
Home Lockouts
Commercial Locksmith
Cylinder Locks
Biometric Locks Access Control
Automotive Locksmith
Car Key Fob Repair and Replace
Certified Locksmith
Key Cutting
Key Extraction
Broken Key Extraction
Laser Cut Keys