The garage door motor change experts in Austin.
Garage door motors are good to last about 10 years. So what that means for you the consumer is that the odds are you will have to replace your the motor on your garage door at some point in time that you own your property. Replacing your garage door motor is a part of owning any building with a garage door opening unit. Here at Pros on call we are the certified experts in garage door motor change. Whether it is a screw drive, belt drive or chain drive garage door automatic opener you can trust our
expert services
to install your new motor using the up most skill set.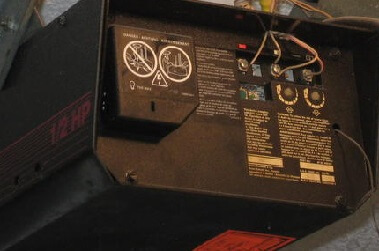 Symptoms that your garage door motor is going bad.
When you need a motor change one or more of the following symptoms will begin to appear. Which symptoms are you experiencing now?
Smell of burning plastic
Hot electrical smell
Noisy operation of motor
Rattling motor case
Grinding sounds
Failure to open door
Hesitation
Top quality garage door motors and parts.
We know the motor change profession for garage doors better than any other business in Austin. Because of our experience we know where to source our garage door motors. We only install premium parts because our reputation is at stake. Only the best for our customers here at Pros on call!
Insure the safety of you and your family.
Sure, maybe you are good with tools and can order a new garage door motor to change it out yourself this is not advised because of the dangerous aspects of the motor change process. First off you have to consider the fact that you will be on a 6ft ladder for a few hours. One fall could spell disaster. More so some garage doors are equipped with springs that are under tension. Springs that are under tension can come loose and eject metal which can rip into your skin and possibly become fatal. Last but certainly not least motor change services also entail that you wire into the electrical system which if not done appropriately can have serious consequences including fire and/or shock risk.
Backed by the latest training so that you can feel confident that you are receiving top quality motor change services.
Feel confident when you hire our motor change service in Austin because our services are backed by years of experience and training in classroom style technical courses about garage doors. Why do we go the extra mile to train our technicians? Because your safety and our reputation is at stake. We would not have it any other way!
Low prices that are fair. Good old fashion business practices.
When we set out to start offering motor change services on garage doors we did not set out to gouge customers. We want to offer a fair motor change service at a fair price. Good old fashion business practices!
Call now for an evaluation of your garage door motor.
Give us a call now for us to come and make an evaluation of the motor change services that you need. Or to schedule now call us at (737)800-9999