Did your garage door fall of the track? We will help.
Like everything in life things get old. The same goes with garage door tracks. Over time garage door tracks can become loose and misaligned. It is possible for the garage door to come off of the tracks. When this happens you will need to hire a garage door company like ours to put it back on track and to repair any other damages caused to the door. In most cases it is just a matter of replacing some bolts and tightening everything back up again, in other cases the tracks will need to be replaced entirely.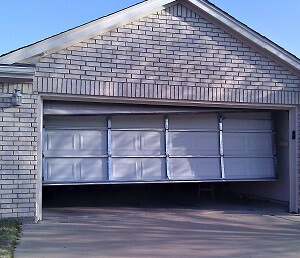 Symptoms of a garage door that is off track.
If your garage door is exhibiting any of the following symptoms then you just may want to hire our services to inspect your garage door to see if it is in good working condition.
Upon operation makes noises
Appears to struggle when closing or opening
Seems to be getting hung up
Massive vibration
Metal shavings
Lost track wheels
Bent tracks
Loose parts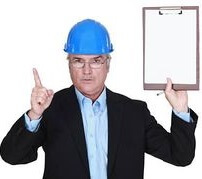 Free off track repair door inspection.
In some cases it can be difficult to see what exactly is the issue because a garage door can be slightly off track and not close properly. Here at Pros on call we provide to the community of Austin Texas free off track repair door services and inspections. Our technician will come to your location and provide you with a free of charge off track door repair inspection with no obligation to hire our services. They will make a visual inspection of all of the track components. This includes wheels, tracks, lubrication and a manual operation of the garage door.
Affordable prices that remain competitive.
We keep our professional garage door off track services competitive by offering fair prices. Good old fashioned track repair services.

Caution: If your garage door has come off of the tracks stop its operation and get away from the door because severe injury and death can occur.
Off track repair door services by the experienced professionals.
When you hire a garage door company to fix the tracks on your garage door you want to find one that has the experience to back up their services. While there are many other garage door off track repair services in Austin there is not another one that can match our many years of experience and professional training that we have here at Pros on call.
Don't wait

several weeks for your garage door company to fix your off track garage door.

When your garage door comes off track you don't want to wait for a garage door company to come out to your location. While many other local garage door companies are in the area many of them will take weeks to get to your location. Not us here at Pros on call. We have a large staff so we will be able to get to you the same week. In most cases we will be able to get there in 1-2 days. No waiting around to get your garage door back on track.
Give us a call right now to have the top pros in repairing garage doors that are off track.
Our trained experts are on standby waiting by the phone for you to pick up your phone and call us right now. We will answer all of your questions and schedule and appointment right away. Call now (737)800-9999.