Does your garage door need spring repair? No problem, that's what we do here at Pros on call.
If your garage door needs spring repair we are the go-to company in Austin to help you. If your garage door is experiencing any of the following symptoms you just may need to hire our spring repair services.
Squeaky springs
Garage door not opening
Door not opening smoothly
Vibration when opening
Bouncing effect when opening
Upgrade your garage door springs with new high strength steel alloy springs.
Broken spring replacement and repair is our specialty here at Pros on call. When you call us to replace or repair your garage door springs you will not only receive higher quality springs then initially installed, but the installation will be better than the first installation because our company hires the finest garage door repair technicians in Austin. We are good at what we do and it shows!
Caution! Never attempt to repair garage door springs yourself.
A spring failure can cause damage, injury and even death because of the tension that the springs are under. Never attempt to repair a garage door spring yourself. Leave it up to the pros here at Pros on call to repair your garage door springs.
It is just not worth the risk. Repair your garage door springs today.
If your garage door is older than 5 years, especially older than 20 years then it needs to be replaced or you run the risk of injury or death. For the low cost to repair the garage door spring it is an easy choice to choose to repair it. Under these circumstances we recommend that you, children and pets not be allowed in the garage while the garage door is in operation. It is just not worth the risk to personal injury.
Get a
free

garage door spring inspection today.

The lifespan of most garage door springs is only about 5 years. After 5 years you run the risk of the spring failing. We care for the residents of Austin and offer free garage door spring inspections to insure the safety of you and your family. For absolutely zero cost we will drive to your location and inspect your springs. For no obligation we will give you a written estimate of the parts and services to repair your garage door springs. More so, you will gain a thorough understanding of the condition of the garage door spring and get an idea on the time frame to repair or replace it.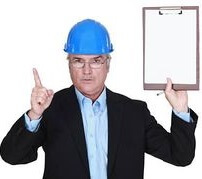 What kind of torsion springs do you have?
With the garage door closed look up at the mechanism that attaches from the motor to the door. If you can see a spring then you are at risk of torsion spring injury. The modern garage door springs are encased within a protective box/shield so that if garage door spring failure should occur you will be safe. More so, the bottom brackets on a torsion spring type garage door are under tension and should never be modified or tampered with.
Spring repair services offered at competitive rates and professionalism.
When you choose to hire our garage door spring repair services we insure you that you will receive the absolute most professional service possible. We also keep our prices fair to remain competitive in the marketplace. Call now to speak to an expert. (737)800-9999