Save time and money with our transponder key programming services.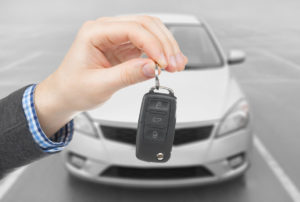 Why go to the dealership and pay an arm and a leg for transponder key programming services when you can get your transponder keys programmed right here for less? Even better you will save time because we will come to your location so that you do not have to drive across town to go sit in the dealerships waiting room for half of the day. From the comfort of your own home or while you are at work we will be out with your vehicle programming your vehicles transponder keys.
What model vehicle do you need new transponder keys programmed for?
Audi
BMW
Cadillac
Ford
Mazda
Infiniti
Nissan
Toyota
Mercedes
Honda
Jeep
Chevrolet
Suzuki
Volkswagon
Kia
Lexus
Mercury
Acura
Hyundai
Volvo
Dodge
Buick
Mitsubishi
General Motors
All of our transponder key programming services are backed by the manufactures warranty.
Just like the dealership the transponder keys that we will provide you are backed by the manufactures warranty. This way you can relax knowing that you have made the right decision when choosing to hire us as your transponder key programming service because our transponder keys will surely stand the test of time. The transponder keys provided here at Pros on call have been chosen over all of the other products in the market place to be the most robust, longest lasting and cost effective.
Since we have actually tested all of the transponder keys on the market we know best. The transponder keys that we provide here as replacements are even better than what you will receive at the dealership, because we all know that the dealership wants their parts to fail in order for you to have to come back in and use their services and buy parts from them. Don't go to the dealership when the best is right here! Guaranteed highest quality possible. That is how it is done here at Pros on call!
Our prices are almost always lower than the cost of going to the dealership.
The dealership is always known to cost more for any type of automotive part. The same goes for transponder keys. We are able to keep our prices generally lower than the dealerships prices, yet the quality is equal because we only choose leading aftermarket providers of transponder keys. We know transponder keys and we only choose the products that we know will stand the test of time. – Our reputation stands behind our products!
Call now

to have our transponder key fob programming services to come and make your new transponder keys. (737)800-9999

Sitting all day at the dealership for them to finally make you your new set of transponder keys is frustrating. Here at Pros on call since we are a company that focuses solely on locks and keys we are better equipped to cater to the needs of the community. We will come to you while you are at work, at the house, or where ever that you are located in the greater Austin area. Call now (737)800-9999.