Improve Your Home's Air Quality With Us!
Air duct sanitization is an additional service that is provided by air duct technicians while cleaning your residence. After cleaning the air ductwork, they apply the sanitizer while your HVAC system is connected with the duct and under the negative air pressure. The professional cleaner use fogger to apply sanitization, and because of negative air pressure, it coats the whole duct system. The product has no unpleasant scent, and it's safe enough to be used in hospitals.
If you want the air in your home to get bacteria-free and the other things that can affect air quality, hire Pros On Call for sanitizing and disinfecting your air ducts. Our technicians can clean and sanitize your vents, HVAC system, squirrel cage, and all other duct system components. We make sure everything is disinfected to offer you indoor air quality and reduce air pollution. In addition, the disinfectant is environmentally friendly, so you never have to worry about harsh chemicals in your home.
Benefits of Air Duct Sanitizing
When you hire Pros On Call for air ducts cleaning periodically and professionally, you:
Create a cleaner, healthier living space
Reduce allergens and irritants
Eliminate unwanted odors
Fewer repairs
Help in saving money & time
Improve HVAC Efficiency
However, if you are up to date with a preventative maintenance plan, it will help reduce the risk of contamination in your ducts and throughout your home.
How does Air Duct Sanitization Work?
Every HVAC company usually provides different services when it comes to sanitizing the air ducts. Professionals use one of three strategies, include chemical applications, plant-based liquids, or ultraviolet light services. The expert applies sanitization options to the lengths of your air duct. There may be a drying interaction added a while later. You're left with channels that are clean of any particles.
Duct sanitizing is different from standard cleaning. The sanitizing process kills microscopic bacteria and other growths.
Is Air Duct Sanitizing & Disinfection Is Safe?
It depends upon what is used in the ducts and if it is applied correctly. At Pros On Call, know how to disinfect the duct carefully and safely. We use a disinfectant with EPA toxicity ratings of Category IV – Very Low acute oral, intense dermal, acute inward breath, and skin bothering. After applying the disinfectant, your home's air ducts have lasting protection against germs, fungi, mold, mildew, and viruses. It can also avoid the spread of contamination in your air duct system, ensuring a clean, safe, and healthy home.
Hire Professionals For Air duct Sanitizing
There are lots of conditions where you and your family may get the benefit. For example, suppose you are shifting to a new house, sanitization can make that several unknowns from the former home are taken care of. It can also help you in the winter seasons by reducing the germs in your HVAC system, spreading through your indoor air.
In addition, regular sanitization of the duct is important for you and your loved ones suffering from allergies and asthma. Finally, killing harmful bacteria and germs will also help weakened immune systems, such as a newborn child or someone just arriving home from being hospitalized.
If you find:
Somebody has health concerns
Pets in the House
Water leaks or damage in the air duct system
Unpleasant odor
Presence of mold, viruses, bacteria, and fungi in the air duct system.
These all are warning signs, and if you are doubtful of any of them, it's time to contact Pros On Call. Our customer service representatives will walk you through the process.
How Frequently Should you Sanitize Your Ducts? 
There is no fixed guideline for how frequently you should sanitize your ductwork. But if you are suffering from any allergies or health concerns like asthma, then you might think about sanitizing your air duct. Also, it would be good to sanitize your home if you had a flood in your residence and mist got into your ductwork. So, while you may not be able to see what's hiding in your ducts, it's worth getting sanitized frequently. But, of course, everyone is different, and it depends on each individual's household requirements.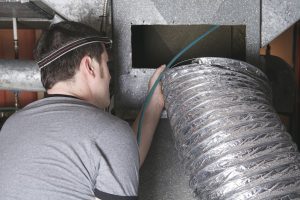 Suppose the circumstance in your home has changed since the last sanitizing and disinfecting service, like infectious sickness in the home. In that case, you should seriously think about treating your air channels once more. Accordingly, if you are worried about your family and COVID-19 and keeping your air conduits infection-free, you might need to consider Pros On Call as an additional careful step.
Why Choose Us?
The Company is certified, licensed, and insured to provide residential services in Texas.
Our technicians are trained to efficiently and safely remove and clean all debris found in the air duct system.
We use high-quality material and tools to remove the contaminants and debris from the air duct.
Our team of experts works on your schedule for your convenience and is available 24/7 at your service.
Breathe Easy with Pros On Call Air Duct Sanitizing Services!
Air duct sanitization is a basic need of every healthy home! All the germs, bacteria, fungus, and rust that you never see in your outlet are absolutely bad for your indoor air and you! If you want to sanitize your air duct, Pros On Call is here to provide services for every HVAC system. Our experts deeply know the sanitizing process and will evaluate your home before beginning the cleaning process.
If you would like to hire us for one of our services or have questions about our services, contact us today without any hesitation!
Save Money & Request Service Online
Click the button below to fill out our easy Online Request Service Form and you can pick from your choice of coupon for the service you need.
This form provides our dispatchers with the information they need to process your request quickly and accurately so we can save you time and money.
Austin, TX
Houston, TX
Dallas, TX
Fort Worth, TX
New York, NY
El Paso, TX
San Antonio, TX
Phoenix, AZ
Phoenix, AZ
Chandler, AZ
Sun Lakes, AZ
Glendale, AZ
Paradise Valley, AZ
Glendale, AZ
San Tan Valley, AZ
Killeen, TX
Bastrop, TX
Brownsville, TX
Buda, TX
Cedar Park, TX
Cibolo, TX
Corpus Christi, TX
Georgetown, TX
Grand Prairie, TX
Harlingen, TX
Kyle, TX
Lakeway, TX
Leander, TX
Leon Valley, TX
Converse, TX
Katy, TX
McAllen, TX
New Braunfels, TX
Seguin, TX
Chicago, IL
Fort Lauderdale, FL
Miami, FL
Universal City, TX
Waco, TX
Pflugerville, TX
Round Rock, TX
San Marcos, TX
Schertz, TX
Spring, TX
Arlington, TX
Bellaire, TX
Garland, TX
Irving, TX
Plano, TX
Sugar Land, TX
Steiner Ranch, TX
Air Duct Sanitizing
Get Fast Help From Local Experts 24/7
Keep Your Home More Comfortable With Professional Duct Replacement Services.
An HVAC system plays a vital role in any residence, and air ducts are usually the last thing to consider when it comes to taking care of. The air duct helps to move huge volumes of air between your air conditioner unit and the vents.
But usually, it is forgotten due to its hidden location, and if something happens to the ducts, it can harm your health and your pocket. So, in reality, your air duct also needs attention, maintenance, repair, or replacement if necessary.
If you notice that the air throughout your home is not flowing properly, call Pros On Call air duct replacement specialists. We know the importance of a properly functioning air distribution system, and therefore we offer services specifically tailored to your needs.
When is Duct Replacement Necessary?
While you can resolve most problems in your ducts with routine repair, there may be situations where replacement is a more cost-effective solution. This case can happen if your present duct is not the correct size for a new HVAC system, it is worn or rusted from anywhere, or it is so old that it does not meet modern ventilation requirements. It is even possible that the contractor who originally installed it did not size it correctly for your home, and the result is inefficient heating and cooling, no matter how much work is done on it.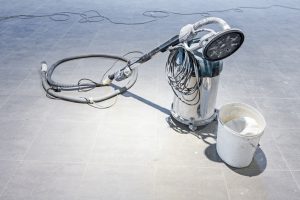 For these reasons, contact Pros On Call if you feel that your air ducts are not performing well or are ready to replace your old ducts with newer, more efficient ducts. Our specialists will speak to you by phone to get an idea of ​​the type of ducts you have. We also inspect your ducts and your home to determine what type of duct would work. Finally, you can get the most efficient heating and cooling in your home while on budget.
Benefits of Replacing Air Ducts
If you have a well-designed, properly installed air duct system in your home, it will make the place more comfortable, safer, energy-efficient. Besides, here are other benefits of air duct replacement:
Indoor air quality
Security
Save money
Protect the environment
Energy Efficient
Signs That Your Air Duct Needs Replacement Service
HVAC system inefficiency is a common problem faced by many homeowners. You will easily notice that your system is inefficient when you are not getting the right temperature, even with the air conditioning on full blast.
Here we have listed the common signs with ductwork that may require air duct replacement.
Age
Bad airflow
Efficiency issue
Lower cooling or heating performance
Imprints and perforations
Mold and odors
It sounds loud
Incorrect design / installation
However, these types of problems in your ducts can cause heated and cool air to leak out of the ducts and cause health problems inside your home. Damage can be caused by many factors, including rodents, movement, rust, or damage to your ducts from other work done in your home.
So, if you need duct replacement, Pros ON Call can be a one-stop shop. Our technicians are trained to keep your HVAC system in the best possible condition and operate efficiently.
We also offer duct sealing that allows your HVAC system to heat and cool your home more efficiently. It is especially useful if your home is older and could save you additional utility costs.
Why Choose Us?
Our HVAC technicians are fully trained and certified to provide superior quality duct replacement services.
We offer a 100% comfort guarantee and are available 24/7 for emergency residential service.
Our team of experts provides high-level service to the customer and treats them with respect and honesty.
The company is licensed, registered, and certified to provide service in the Texas area.
We use high-end products, tools, and equipment to provide our customers with superior service for their systems.
Our technicians always arrive on time and maintain a clean workspace when replacing air ducts.
Hire Pros On Call For Your Air Duct Replacement Needs!
Since we've already identified the most common signs when you need an air duct replacement, you also need to invest in a good duct system that will always pay off in the end. Your HVAC system will not function properly without it.
Additionally, inefficient duct types can lead to inefficient cooling and heating, which creates a lot of inconvenience for your family. If you want to regain the comfort of your home, call on the professionals at Pros On Call to replace the ventilation ducts. We have almost all the knowledge to keep your ducts free of any problems. You can also call us for a frequent system check to analyze any problems for necessary repairs or replacements.
To schedule your duct replacement, contact us today by phone or email. Our professionals will help you find the duct cleaning service for your home and your budget. We provide our residential service in Texas and surrounding areas.
Austin, TX
Houston, TX
Dallas, TX
Fort Worth, TX
New York, NY
El Paso, TX
San Antonio, TX
Phoenix, AZ
Phoenix, AZ
Chandler, AZ
Sun Lakes, AZ
Glendale, AZ
Paradise Valley, AZ
Glendale, AZ
San Tan Valley, AZ
Killeen, TX
Bastrop, TX
Brownsville, TX
Buda, TX
Cedar Park, TX
Cibolo, TX
Corpus Christi, TX
Georgetown, TX
Grand Prairie, TX
Harlingen, TX
Kyle, TX
Lakeway, TX
Leander, TX
Leon Valley, TX
Converse, TX
Katy, TX
McAllen, TX
New Braunfels, TX
Seguin, TX
Chicago, IL
Fort Lauderdale, FL
Miami, FL
Universal City, TX
Waco, TX
Pflugerville, TX
Round Rock, TX
San Marcos, TX
Schertz, TX
Spring, TX
Arlington, TX
Bellaire, TX
Garland, TX
Irving, TX
Plano, TX
Sugar Land, TX
Steiner Ranch, TX