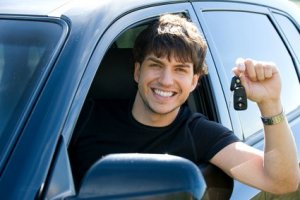 In the past, replacing your car's key could be done very easily. But this has changed today. Many years back, a duplicate key could be simply made for you at a local hardware store, and you could have as many more spares as you desire at a very affordable price. However, all of these have changed with the arrival of automotive transponder keys.
Now, if your car's key gets lost, or you require a duplicate, you have to buy a key which can be programmed to your vehicle. While some people choose to approach a dealership and buy an extra key for their car, others choose to take the more DIY process. This article will educate you on whether or not you should program your transponder key by yourself.
The first question a lot of people ask is how they can know whether they have a transponder key. It has been observed that any car built after 1995 most likely makes use of a transponder chip. But if you are not completely certain about this, be sure to approach a local locksmith to verify whether or not your car utilizes chip technology. Immediately there is confirmation that your key makes use of a transponder chip, getting a physical copy of your key is the next step.
Another option you can choose to go for is to buy a pre-programmed key via a locksmith or car dealer, or you may request for a blank key all by yourself and get it programmed. If you choose to purchase a key yourself, there are certain things you must look out for. First, the key must be compatible with your car's model and make, and must have an uncut blade. Also, it must have a transponder chip which has not ever been programmed.
Programming your new transponder key to your car is the next step after your key has been cut and ready to go. There are two factors that significantly affect the time it takes for your transponder key to get programmed: these factors are your car's model and make, and if you will program the key yourself or not. Almost all locksmiths offer the service of transponder key programming together with key cutting; however, they generally charge an added fee.
People who choose to program the new transponder keys themselves generally follow the several guides available on the internet which explain the process for several types of cars in details. While this is not a bad idea, it is not totally advisable that you program your new transponder key all by yourself, because there is no complete assurance that the process available on the internet is going to work. The reason behind this is that each vehicle has its own programming method and process pattern, so the peculiar information related to your car is required before programming the new key.
In conclusion, choosing to program your transponder key may or may not work, and you don't want to end up getting disappointed by wasting your money on some futile programming methods. Therefore it is advisable that you a get a highly knowledgeable and experienced automotive locksmith service to do the job for you.