24-Hour Locksmiths In Bend Oregon
Stress Less When You Call Our 24-Hour Locksmiths In Bend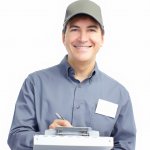 We are Pros On Call, LLC Security Solutions and we've got a local team of mobile 24-hour locksmiths in Bend Oregon.
Our licensed experts will arrive at your location in 30 minutes or less and quickly help you in your time of need. Our services include:
Residential locksmith solutions such as home lockouts and broken key removal.
Commercial lock systems installation and repair for automatic doors, electric strikes, and more.
Automotive locksmith assistance like car key replacements for transponder keys, laser cut keys, just to name a few.
Lock services that include lock changes, rekeys, and installations and repairs for all types of locks.
Basically, when you need a locksmith in Bend for any situation, we've got you covered. Get in touch with Pros On Call to learn more or request our 24-hour emergency locksmith services in Bend. 
Save Money & Request Service Online
Click the button below to fill out our easy Online Request Service Form and you can pick from your choice of coupon for the service you need.
This form provides our dispatchers with the information they need to process your request quickly and accurately so we can save you time and money.
Austin, TX
Houston, TX
Dallas, TX
Fort Worth, TX
New York, NY
El Paso, TX
San Antonio, TX
Phoenix, AZ
Phoenix, AZ
Chandler, AZ
Sun Lakes, AZ
Glendale, AZ
Paradise Valley, AZ
Glendale, AZ
San Tan Valley, AZ
Killeen, TX
Bastrop, TX
Brownsville, TX
Buda, TX
Cedar Park, TX
Cibolo, TX
Corpus Christi, TX
Georgetown, TX
Grand Prairie, TX
Harlingen, TX
Kyle, TX
Lakeway, TX
Leander, TX
Leon Valley, TX
Converse, TX
Katy, TX
McAllen, TX
New Braunfels, TX
Seguin, TX
Chicago, IL
Fort Lauderdale, FL
Miami, FL
Universal City, TX
Waco, TX
Pflugerville, TX
Round Rock, TX
San Marcos, TX
Schertz, TX
Spring, TX
Arlington, TX
Bellaire, TX
Garland, TX
Irving, TX
Plano, TX
Sugar Land, TX
Steiner Ranch, TX
24-Hour Locksmiths In Bend Oregon
Call Our Local Team Of Mobile Locksmith Experts
Stress Less When You Call Our 24-Hour Locksmiths In Bend Oregon
When you find yourself in a lockout situation, finding immediate help is all you think about. For instance, you could have locked yourself out of your house or of your car; such is an emergency that would require an immediate response. That's where our local team of 24-Hour Locksmiths in Bend Oregon comes in handy. We are Pros On Call and we've got a local team of mobile experts in Bend, ready and waiting to help you out. After placing your call, our technicians will be there to help you get out of the mess within minutes.
About Our Local Bend Oregon Locksmith Team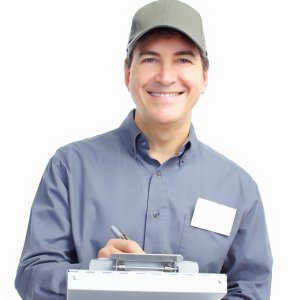 We have mobile units in Bend and surrounding areas with a commitment to providing reliable emergency locksmith services to all.
The services provided include any lock services required at any time of the day or night. This is why our experts are always ready to bail you out from any emergency that is locksmith-related.
We aim to please!
Our friendly staff ensures that you receive quality services across all the solutions that we deliver to you. Most of our clients in and around Bend are awash with praise for our 24-hour availability and upfront pricing. 
We are most suited to help you because of the fact that we:
Work with experienced technicians
Have fixed charges; no surprises
Have a fast and immediate response (we arrive in 30 minutes or less)
Have local mobile locksmith units available in your area
Are fully licensed and insured
Have round the clock availability
You Can Count On Our Bend Team For A Complete Range Of Locksmith Services Around-The-Clock
24-Hour Emergency Locksmiths In Bend Oregon
When it comes to getting fast and reliable emergency locksmith services in Bend, no one does it better than Pros On Call.
Call us 24/7 when:
You Are Locked Out Of Your Car
We are equipped to deal with car lockouts for all makes and models of vehicles. Whether you are locked out of your vehicle doors, trunk, or glove box, we will fix the situation.
Your Locks Have Been Damaged After A Break In
We will help restore your sense of security with our fast burglary damage repair solutions. Whether you need emergency lock changes, new keys made, or your front door needs repair, we will make this scary situation a lot easier to handle and make all your repairs fast.
You Are Locked Out Of Your House
We can quickly resolve any home lockout situation for your exterior and interior doors. We have the experience to work with all types of locks to get you back inside without causing any damage to your property.
You Lost Your Car Keys
It doesn't matter if you have laser cut car keys, transponder car keys, car fobs or any other type of car key. We can get you replacement car keys on the spot.
You Are Locked Out Of Your Office
Don't let your business suffer because you or an employee has lost a key and can't get inside. With our 24/7 availability, you can always get quick help in any office lockout situation. We can even service all types of high-tech commercial lock systems for you.
Your Key Breaks In A Lock
If your key gets stuck or breaks off in your door or car lock, we will be right there. First, we will carefully remove the broken pieces, then we will make lock repairs if necessary, and finally, we will provide you with a new key immediately.
These are just a few of our emergency locksmith solutions that are available to you in Bend Oregon 24-hours a day.
Get 24-Hour Roadside Assistance In Bend Oregon For Car Lockouts, Car Key Replacements, And More!
Call us at any time of the day or night and one of our local automotive locksmiths will arrive at your location in under half an hour. Call us for ignition cylinder repair and fast car lockout assistance.
We also quickly replace or duplicate all types of car keys!
It doesn't matter if your car keys were lost, stolen, or broke inside your lock. We have the tools to quickly get you new laser cut car keys, car fobs, transponder car keys, and even new push to start car keys.
Lost your car keys at the Bend Municipal Airport?  
It happens more than you think, but there is no reason to panic. Whether you are visiting Bend or returning home, just call us and we will be right there to replace your car keys and get you back inside your vehicle quickly.
If You Run A Business In Bend Oregon, You'll Love Our 24/7 Commercial Locksmith Solutions
In addition to emergency office lockout assistance, our commercial locksmith team in Bend can assist you with the installation or repair of all types of high-tech lock systems.
A few examples of the systems we can install or repair for you include:
Access Controls
Magnetic Door Locks
Master Key Lock Systems
CCTV Systems
High-Security Grade 1 Locks
Door Closers
Panic Bars
You Can Always Count On Pros On Call For Reliable 24-Hour Residential Locksmith Services In Bend Oregon
We provide a wide range of lock and key services for homeowners and renters in Bend Oregon, all day, every day.
This includes:
Call us for fast home lockout services if you are locked out of your front, door, patio door, garage door, bathroom door, shed door, bedroom door, basement door, or any other door in or around your house.
We also handle broken key removals quickly, and if you need burglary damage repair, we are here for you. Our home locksmith services also include residential lock rekeys and lock changes, and mailbox lock assistance.
Get Top Quality Lock Services For All Brands And Types
Simply put, our 24-hour lock services in Bend Oregon include:
High-Security Grade 1 Locks
Lock Rekey
Lock Changes
Profile Cylinder Locks
Mortise Locks
Deadbolts
Biometric Locks
Keyless Entry Locks
And our mobile units are equipped to work with all of the top brand name locks for your home or business property. Just a few of these top lock brands include BiLock, Linear, Scorpion, Kisi, and so much more.
So give us a call anytime and a local, licensed 24-hour locksmith expert will be at your service.
---
A Few Lock Tips From The Experts
Do not insert metals or extra objects in the lock when you have a broken key in the lock
Do not force your door open since you risk breaking it
Keep your car in a safe place until our team arrives
Don't handle fragile metal pieces that may result from a break as they can pierce you
Call our service number immediately to avoid delays
Austin, TX
Houston, TX
Dallas, TX
Fort Worth, TX
New York, NY
El Paso, TX
San Antonio, TX
Phoenix, AZ
Phoenix, AZ
Chandler, AZ
Sun Lakes, AZ
Glendale, AZ
Paradise Valley, AZ
Glendale, AZ
San Tan Valley, AZ
Killeen, TX
Bastrop, TX
Brownsville, TX
Buda, TX
Cedar Park, TX
Cibolo, TX
Corpus Christi, TX
Georgetown, TX
Grand Prairie, TX
Harlingen, TX
Kyle, TX
Lakeway, TX
Leander, TX
Leon Valley, TX
Converse, TX
Katy, TX
McAllen, TX
New Braunfels, TX
Seguin, TX
Chicago, IL
Fort Lauderdale, FL
Miami, FL
Universal City, TX
Waco, TX
Pflugerville, TX
Round Rock, TX
San Marcos, TX
Schertz, TX
Spring, TX
Arlington, TX
Bellaire, TX
Garland, TX
Irving, TX
Plano, TX
Sugar Land, TX
Steiner Ranch, TX