Professional Door Replacement 24 Hours
Are you stuck with your old non-functional door? Contact us now!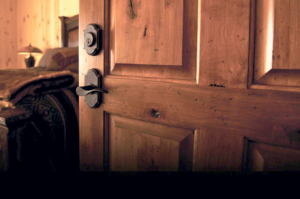 Are you stuck with your old non-functional door? Is your door damaged or out of date? Inform us! Pros On Call is available 24 hours and will show up in your time of need with our professional door services anytime. The door is the critical element that needs to be perfect for giving full safety to your property.
And the best part is that we are available 24/7 and we guarantee 30 minute or less response times.
The bottom line is, no matter why you need 24-hour door replacement service provider, Pros On Call is your top choice!
Call now to learn more or schedule an appointment. And for those of you on the go, feel free to request immediate locksmith services online.
We look forward to serving you!
Save Money & Request Service Online
Click the button below to fill out our easy Online Request Service Form and you can pick from your choice of coupon for the service you need.
This form provides our dispatchers with the information they need to process your request quickly and accurately so we can save you time and money.
Arlington, TX
Austin, TX
Bastrop, TX
Bellaire, TX
Brownsville, TX
Buda, TX
Cedar Park, TX
Cibolo, TX
Converse, TX
Corpus Christi, TX
Dallas, TX
El Paso, TX
Fort Worth, TX
Garland, TX
Georgetown, TX
Grand Prairie, TX
Harlingen, TX
Houston, TX
Irving, TX
Katy, TX
Killeen, TX
Kyle, TX
Lakeway, TX
Leander, TX
Leon Valley, TX
McAllen, TX
New Braunfels, TX
Pflugerville, TX
Plano, TX
Round Rock, TX
San Antonio, TX
San Marcos, TX
Seguin, TX
Schertz, TX
Spring, TX
Steiner Ranch, TX
Sugar Land, TX
Universal City, TX
Waco, TX
Fort Lauderdale, FL
Orlando, FL
Miami, FL
New York, NY
Nashville, TN
San Diego, CA
Door Replacement Service
Hire experts of door replacement for reliable and quick services
Pros on Call – Door Replacement Service 
Are you stuck up with your old non-functional door? Is your door damaged or out of date? Inform us! Pros On Call is available 24 hours and will show up in your time of need with our professional door services anytime. The door is the critical element that needs to be perfect for giving full safety to your property.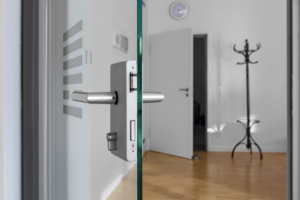 Pros On Call deliver all types of door replacement services, be it for your home, garage, office, commercial site etc. Our technicians with full expertise will get the job done efficiently on time. We take pride in serving you in your emergencies by providing a positive experience to you. Pros On Call is your one-stop solution for all kinds of residential, commercial door replacement.
Our BBB certification with A+ rating helps you with a peace of mind that you are hiring right professionals for your critical door issues. We understand our client's need for receiving spontaneous service and offer them timely high-quality services.
If you are planning to replace your door, you need to consider certain things, as it is an investment that will soon pay off. Things need to be considered like:
Material selection for the safest door
Hardware of door – locks, handles, knobs, door stoppers, etc
Whether you need a heavy or light weighted door
Color-scheme of the door
Pros On Call gives you the correct and honest advise for all your queries and ensure door replacement done with higher standards.
Why Choose Pros On Call?
With 24 hours service Pros On Call are always at your service during emergencies. Pros On Call is specialized in providing premier and professional door replacement services.
We have all that you are looking for, whether it's classic, retro, modern or something different. We offer you with branded doors and even come up with customized doors as per your specifications and needs.
With a bundle of designs to choose from, Pros On Call have doors with all sizes that meet your specific needs.
The moment Pros On Call begins work, you are well informed during the whole door replacement process, and we work hard to give you results that exceed your expectations.
We offer services for- Entry Doors, Interior Doors, Commercial doors, Custom doors, Showroom doors, Garage doors, Pet house doors and many more.
How to Know it's Time For Door Replacement?
Difficult To Open and Close the Door
Is your door opens and closes easily during summers but it sticks in winter? Then your door needs replacement as energy is rushing out of the door. Seeing the light from your closed door gives the sign of air leakage that will create problems, it would be better if you get your door replaced from professionals.
Door with Dents and Rust
Don't compromise your doors structural integrity with dings and rust. Is the door that can quickly get dents safe from the security point of view? No! Then go for replacing it. A rusted door shows the moisture is getting in the interior frames of the door and that not good for healthy doors.
Damaged Doors with Water and Insect
Wooden doors with water damage need to be replaced as doors with soft wood, or broken wood is not secure and won't support the door. After analyzing, if your exterminator informs you that 50% of the wood structure is damaged means energy efficiency is diminished. It will give an easier way to insects and water which will cause more damage to your doors. R-value means energy efficiency from solid objects, for door needs to be significant as it is your thermal barrier.
Doors Must Have Curb Appeal
For giving your space a refreshing look, a new door is a cost-effective way. You can change your old door with a new modern uniquely designed door that complements your home or office etc.
Prevent Burglaries with Proper Secured Doors
Steel and fiberglass doors give extra protection as they are more tamper-proof and also challenging to kick in. Consider replacing doors if security is a major concern and prevent your place from being targeted by criminals.
Security Locks with New-Technology
Go for a sturdier door that matches your upgraded security with new lock systems with codes on push pad that can be remotely operated from your Smartphone's.
Benefits of Replacing Door
Door replacement is a low-cost option that not only gives an attractive appeal to your place but also has many other advantages:
Privacy and Security
Doors are very critical for security. New replacement of doors helps with advanced technology secure locking system, with solid materials used in door increases your privacy and security.
Energy efficiency
Modern doors with better fitting help in better insulation and provides an extra layer of protection to your house, office, etc. and also helps in decreasing your utility bills.
Increase the value of your place
Replacing doors is excellent ways of giving a new look and increase the value of your property. Up-to-date materials and good constructions add durability to your new doors.
Few Tips That Helps You Maintain Your Doors for Longer Time Span
Clean doors regularly
Oil hinges
Test weather stripping
Give a fresh coat of paint to face-lift your doors
Reliable Door Replacement Company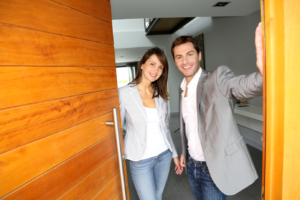 Pros On Call business is fully licensed and insured. We are committed to help our customers with our 24-hour emergency door replacement services in stress-free and timely manner. Our valuable suggestions will help you in saving your money.
Be it your home, office, garage or any commercial site, doors increases the appeal and look of your space. Our wide selection of quality materials will match well with your architecture and color pallet.
Honesty, integrity and quality work are all we have.  With Pros On Call door replacement services, the whole replacement process goes painless and straightforward.
Hiring Pros On Call for your door replacement won't let you repent your decision as we handle our job will full professionalism.
Arlington, TX
Austin, TX
Bastrop, TX
Bellaire, TX
Brownsville, TX
Buda, TX
Cedar Park, TX
Cibolo, TX
Converse, TX
Corpus Christi, TX
Dallas, TX
El Paso, TX
Fort Worth, TX
Garland, TX
Georgetown, TX
Grand Prairie, TX
Harlingen, TX
Houston, TX
Irving, TX
Katy, TX
Killeen, TX
Kyle, TX
Lakeway, TX
Leander, TX
Leon Valley, TX
McAllen, TX
New Braunfels, TX
Pflugerville, TX
Plano, TX
Round Rock, TX
San Antonio, TX
San Marcos, TX
Seguin, TX
Schertz, TX
Spring, TX
Steiner Ranch, TX
Sugar Land, TX
Universal City, TX
Waco, TX
Fort Lauderdale, FL
Orlando, FL
Miami, FL
New York, NY
Nashville, TN
San Diego, CA