24 Hour Professional Door Repair
Make your life simple and your property safe with Pros On Call door repair services.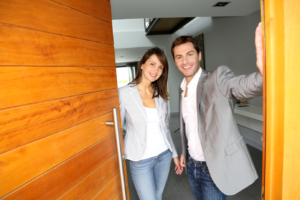 Doors are an essential part of your home. They keep you and your property protected from unwanted visitors, burglaries and maintains your privacy and security. Don't despair, if an ailing door surrounds you. Pros On Call is there to help you with your malfunctioned door.
Pros On Call are the local professionals that are there to assist you with their emergency door repair services anytime, everywhere. We are specialized in door repair and are capable of quickly accessing the problem and resolving the issue.
And the best part is that we are available 24/7 and we guarantee 30 minute or less response times.
The bottom line is, no matter why you need 24-hour door repair service, Pros On Call is your top choice!
Call now to learn more or schedule an appointment. And for those of you on the go, feel free to request immediate locksmith services online.
We look forward to serving you!
Save Money & Request Service Online
Click the button below to fill out our easy Online Request Service Form and you can pick from your choice of coupon for the service you need.
This form provides our dispatchers with the information they need to process your request quickly and accurately so we can save you time and money.
Arlington, TX
Austin, TX
Bastrop, TX
Bellaire, TX
Brownsville, TX
Buda, TX
Cedar Park, TX
Cibolo, TX
Converse, TX
Corpus Christi, TX
Dallas, TX
El Paso, TX
Fort Worth, TX
Garland, TX
Georgetown, TX
Grand Prairie, TX
Harlingen, TX
Houston, TX
Irving, TX
Katy, TX
Killeen, TX
Kyle, TX
Lakeway, TX
Leander, TX
Leon Valley, TX
McAllen, TX
New Braunfels, TX
Pflugerville, TX
Plano, TX
Round Rock, TX
San Antonio, TX
San Marcos, TX
Seguin, TX
Schertz, TX
Spring, TX
Steiner Ranch, TX
Sugar Land, TX
Universal City, TX
Waco, TX
Fort Lauderdale, FL
Orlando, FL
Miami, FL
New York, NY
Nashville, TN
San Diego, CA
24 Hour Professional Door Repair
Ensure Security For Your Home with Pros On Call Door Repair Service
Pros on Call – Reliable Door Repair Service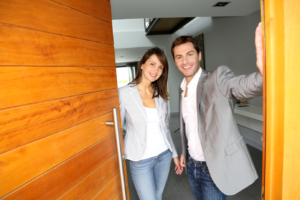 Enjoy comprehensive services by our licensed and experienced professionals. We cover everything from residential to commercial and garage doors, with our repair services for top branded doors and even for your customized doors.
A door usually seems simple with the job of closing and opening, but they are made up of very complicated parts that make it complex. When one of the parts of door stops working correctly, it becomes very annoying.
Is your door refusing to latch? Are you getting disturbed with the rattling sound of the door? Or Door Knobs are not working correctly? Don't get frustrated with an uncooperative door as we have solutions to all of your door problems.
Pros On Call are your local professionals that are there to assist you with their emergency door repair services anytime, everywhere. We are specialized in door repair and are capable of quickly accessing the problem and resolving the issue.
Timely repair of doors helps in saving your massive sum of money as it prevents the issue from getting severe and saves the chance of door from getting replaced.
Why Choosing Pros On Call?
Pros On all is BBB certified that gives no place to your second thoughts of hiring them for your door issues. We are well-known for our emergency services, and we keep our mobile units ever ready with our experienced technicians and that too with the latest tools and equipment for providing 24/7 services without any hindrances.
Our technicians are expert in their job with more than years of experience. Moreover getting the job done from certified professionals ensures quality-standards.
We give honest advice to our clients and efficiently provide services with genuine pricing. Pros On Call earns customer satisfaction with their high-quality and timely services to their clients, as a result always rated higher in the industry.
Our door repair services include routine door maintenance, repairing broken door hardware's, fixing non-functional doors, door alignment, rusty hinges, sagging doors, etc. within your budget.
Common Door problems that need repair
Well, doors can develop any problem, but most of the issues are standard with all the doors. Getting them repaired from a professional will help in maintaining the door for more extended periods. Pros On Call is your solution for all sort of door repairs be it residential or commercial door repair.
Alignment Problems
Doors with loose hinges cause issues during opening and closing of the door. It doesn't affect the functioning of lock and handles instantly, but with time a misaligned door will cause difficulties in locking and unlocking of doors.
It is advisable to contact a specialist as continual use of door without repair of alignment will add up problems which result in the new locking mechanism.
Door Swelling
In humid conditions, an untreated wooden door absorbs moisture that leads doors to swell and stuck. Applying a little force helps in opening a swollen door, but once it's opened it almost becomes impossible to close it again.
Repairing the door properly from professionals will help to prevent the problem from reoccurring and save the door from being replaced.
Rusty Hinges
Keeping the hinges in good condition is necessary for continuing operating the door smoothly. Dirt and weather conditions make hinges noisy and stiff. If hinges are not treated on time, it calls for replacement at some point of time. Contact door repair services for getting your hinges treated and give your door back its smooth functioning
Failure of Door Hardware
Door locks and handles are common door hardware's which are more likely to fail. In wooden doors screws which are in contact with the door looses the handle that over time will get off the door if not repaired.
Door locks fail in many ways as a key can break up in the lock, with time key teeth wear down that won't push locking pins into its correct position or lock itself can stop working in a usual way.
Hardware failures always require repairing from a professional as fixing of new lock or handles is a tricky and risky thing from the security point of view also.   
Deteriorated Weather Stripping
Exterior doors have usually weather stripping for draught proofing for cutting energy costs. But if this stripping starts getting deteriorated it will create gaps which will cause more damage to the door in wet and cold weather.
Gaps result in heat loss which will, in turn, increase your heating bills. If door repair is not done on time, it can even lead to swelling of the door in humid weather.
Sagging Doors
Door sags with its own weight and binds in the doorframe. If it's not repaired on time, it will make the condition worse by not letting the door to open and close.
It's better to get the door repaired on time with minor issues rather than delaying and losing the whole door by getting it replaced with new one.
Reliable Door Repairs with Pros On Call
Come up with any door issue, and we will fix it very fast for you. Once you book our service, our team will arrive at your place with suitable tools for repairing. Our expert team will carefully analyze the damage and give you professional door repair cost-efficiently and timely.
Door repair goes easy with Pros On Call 24 hour services. We are always available for all your door services needs. We fully co-operate with our clients and end up by giving only high-quality and outstanding service by giving them a good experience with full customer satisfaction.
We work with full dedication and are very loyal towards our work. Approaching Pros On Call for your door repair services will give you satisfaction by letting your troubles in safer hands.
Give us a call! We will be at your doorsteps with our excellent service.
Arlington, TX
Austin, TX
Bastrop, TX
Bellaire, TX
Brownsville, TX
Buda, TX
Cedar Park, TX
Cibolo, TX
Converse, TX
Corpus Christi, TX
Dallas, TX
El Paso, TX
Fort Worth, TX
Garland, TX
Georgetown, TX
Grand Prairie, TX
Harlingen, TX
Houston, TX
Irving, TX
Katy, TX
Killeen, TX
Kyle, TX
Lakeway, TX
Leander, TX
Leon Valley, TX
McAllen, TX
New Braunfels, TX
Pflugerville, TX
Plano, TX
Round Rock, TX
San Antonio, TX
San Marcos, TX
Seguin, TX
Schertz, TX
Spring, TX
Steiner Ranch, TX
Sugar Land, TX
Universal City, TX
Waco, TX
Fort Lauderdale, FL
Orlando, FL
Miami, FL
New York, NY
Nashville, TN
San Diego, CA