Our Team
Know about people you are working with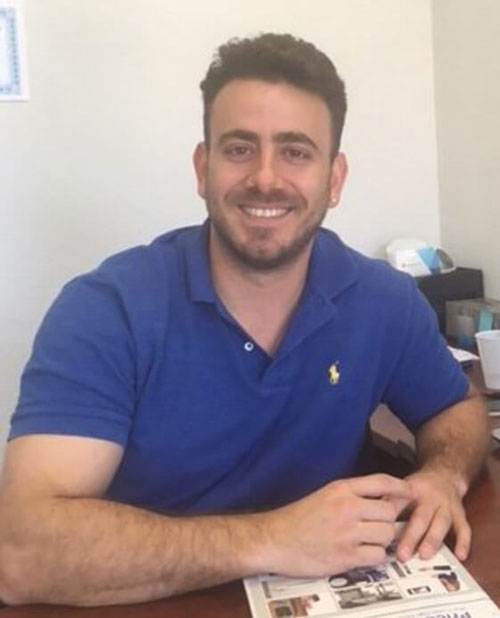 Dean Lavi
Founder, CEO
Dean is a very experienced locksmith and has been working in the industry since 2007. He is trained in all aspects of locksmith and security services for homes, businesses, and vehicles. Dean trains all his locksmith team thoroughly and provides them with the latest equipment in order to perform every job with precision and quality. Before opening his own business, Dean worked with several other locksmith companies and determined that he wanted to provide better services without the overpricing and poor customer service of most companies.  Pros On Call was started to do just that and has been servicing commercial and residential clients with upfront pricing and great customer service.
Commercial Locksmith Services

95%

95%

Locksmith Technician Training

90%

90%

Business Development

85%

85%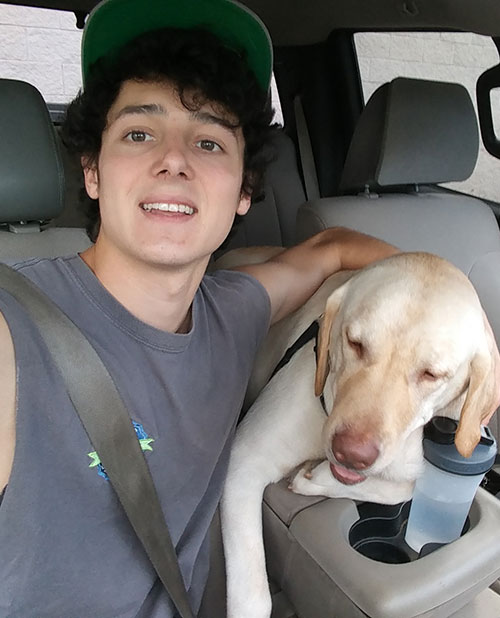 Zach Adams
Co-Owner
Zach is a 23-year-old Locksmith Technician and Entrepreneur from Honolulu, Hawaii. He is a University of Texas at Austin graduate and has been a partner in Pros On Call since 2015.  Zach has been working with Dean since 2013 and began his work as a dispatcher.  Over the next year, he helped build the office up then partnered up with Dean to expand the services all over Texas and also in key areas over the US. He trained with Dean in all areas of locksmith services as well. His current role in the company is a head technician and he performs much of the hiring, training and managing of technicians.
Locksmith Services

90%

90%

Technician Training & Management

85%

85%

Business Area Expansion

80%

80%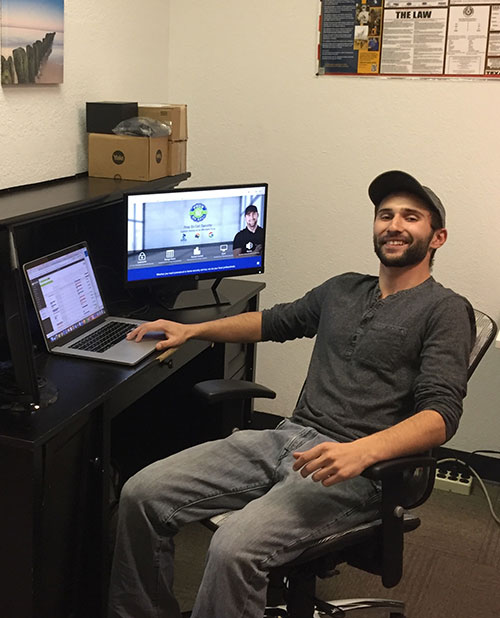 Daryl Uberoi
General Manager
Daryl has been with Pros On Call since 2014. Daryl originally came from New Jersey. He manages the dispatch center and the day to day operations. Daryle oversees the company's commercial clients and special projects. In addition, he is the Project Manager for advertising and outreach. Daryl is your go-to guy if you want to build up a commercial relationship with Pros On Call for all your business' locksmith needs.
Office Management

90%

90%

Commercial Client Accounts

85%

85%

Special Projects

80%

80%
Save Money & Request Service Online
Click the button below to fill out our easy Online Request Service Form and you can pick from your choice of coupon for the service you need.
This form provides our dispatchers with the information they need to process your request quickly and accurately so we can save you time and money.
Arlington, TX
Austin, TX
Bastrop, TX
Bellaire, TX
Brownsville, TX
Buda, TX
Cedar Park, TX
Cibolo, TX
Converse, TX
Corpus Christi, TX
Dallas, TX
El Paso, TX
Fort Worth, TX
Garland, TX
Georgetown, TX
Grand Prairie, TX
Harlingen, TX
Houston, TX
Irving, TX
Katy, TX
Killeen, TX
Kyle, TX
Lakeway, TX
Leander, TX
Leon Valley, TX
McAllen, TX
New Braunfels, TX
Pflugerville, TX
Plano, TX
Round Rock, TX
San Antonio, TX
San Marcos, TX
Seguin, TX
Schertz, TX
Spring, TX
Steiner Ranch, TX
Sugar Land, TX
Universal City, TX
Waco, TX
Chandler, AZ
Glendale, AZ
Phoenix, AZ
Paradise Valley, AZ
San Tan Valley, AZ
Sun Lakes, AZ
Fort Lauderdale, FL
Orlando, FL
Miami, FL
Chicago, IL
Atlanta, GA
New York, NY
Jersey City, NJ
Bend, OR
Nashville, TN
Nashville, TN
New Orleans, LA
Columbus, OH
Rochester, NY
San Diego, CA
Arlington, TX
Austin, TX
Bastrop, TX
Bellaire, TX
Brownsville, TX
Buda, TX
Cedar Park, TX
Cibolo, TX
Converse, TX
Corpus Christi, TX
Dallas, TX
El Paso, TX
Fort Worth, TX
Garland, TX
Georgetown, TX
Grand Prairie, TX
Harlingen, TX
Houston, TX
Irving, TX
Katy, TX
Killeen, TX
Kyle, TX
Lakeway, TX
Leander, TX
Leon Valley, TX
McAllen, TX
New Braunfels, TX
Pflugerville, TX
Plano, TX
Round Rock, TX
San Antonio, TX
San Marcos, TX
Seguin, TX
Schertz, TX
Spring, TX
Steiner Ranch, TX
Sugar Land, TX
Universal City, TX
Waco, TX
Chandler, AZ
Glendale, AZ
Phoenix, AZ
Paradise Valley, AZ
San Tan Valley, AZ
Sun Lakes, AZ
Fort Lauderdale, FL
Orlando, FL
Miami, FL
Chicago, IL
Atlanta, GA
New York, NY
Jersey City, NJ
Bend, OR
Nashville, TN
Nashville, TN
New Orleans, LA
Columbus, OH
Rochester, NY
San Diego, CA