24-Hour Locksmiths In El Paso
Call Now For Fast, Reliable, And Affordable 24-Hour Locksmiths In El Paso 
(915) 213-5260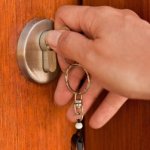 Did you know Pros On Call provides services throughout the El Paso, Texas area? As a local locksmith, we possess familiarity with roads in this part of West Texas. Count on us the next time you require the assistance of trained 24-hour locksmiths in El Paso!
Call our local, licensed expert for help with:
Automotive Services: We provide fast car lockout assistance, ignition cylinder repair, and car key replacements for all types of keys.
Commercial Services: Call us to install or repair all types of commercial security systems including CCTV systems, door closers, all types of access controls, magnetic door locks, panic hardware, and more.
Residential Services: When you need home lockout services, lock repairs, lock installations or anything else related to your home's security, you can always count on us.
Lock Services: In addition to rekeys and lock changes, we can service all types of locks including grade 1, mortise, profile cylinder, deadbolts, and even high-tech keyelss entry systems such as biometric locks.
And our 24-hour emergency locksmith services in El Paso mean that you can get help fast at any time of the day or night. We handle lockouts, broken keys, fix burglary damage, and more.
Save Money & Request Service Online
Click the button below to fill out our easy Online Request Service Form and you can pick from your choice of coupon for the service you need.
This form provides our dispatchers with the information they need to process your request quickly and accurately so we can save you time and money.
Austin, TX
Houston, TX
Dallas, TX
Fort Worth, TX
New York, NY
El Paso, TX
San Antonio, TX
Phoenix, AZ
Phoenix, AZ
Chandler, AZ
Sun Lakes, AZ
Glendale, AZ
Paradise Valley, AZ
Glendale, AZ
San Tan Valley, AZ
Killeen, TX
Bastrop, TX
Brownsville, TX
Buda, TX
Cedar Park, TX
Cibolo, TX
Corpus Christi, TX
Georgetown, TX
Grand Prairie, TX
Harlingen, TX
Kyle, TX
Lakeway, TX
Leander, TX
Leon Valley, TX
Converse, TX
Katy, TX
McAllen, TX
New Braunfels, TX
Seguin, TX
Chicago, IL
Fort Lauderdale, FL
Miami, FL
Universal City, TX
Waco, TX
Pflugerville, TX
Round Rock, TX
San Marcos, TX
Schertz, TX
Spring, TX
Arlington, TX
Bellaire, TX
Garland, TX
Irving, TX
Plano, TX
Sugar Land, TX
Steiner Ranch, TX
Premium Locksmith Services in El Paso, TX
Security Solutions For Your Home, Car, Business, And More!
Unveiling the World of Safes and Security Solutions With Our Locksmith in El Paso, TX
A locksmith is a skilled professional versed in the art of securing and safeguarding properties through various means, with a key focus on locks and keys. In El Paso, TX, our locksmith services go beyond the conventional, delving into the intricate world of safes and comprehensive security solutions.

At the core of our locksmith expertise is the understanding that security is not one-size-fits-all. We specialize in tailoring solutions to meet the unique needs of our clients, particularly when it comes to safes. Safes are an integral component of a robust security system, providing a secure repository for valuables, important documents, and prized possessions.
Our locksmiths in El Paso, TX, are adept at guiding clients through the myriad options available in the realm of safes. Whether you require a fire-resistant safe for crucial documents or a high-security safe for jewelry and cash, we have the knowledge and experience to recommend the optimal solution.
Beyond safes, our locksmiths excel in providing a spectrum of security solutions. From rekeying locks to installing commercial-grade security systems, we pride ourselves on being the go-to experts for all security needs. We understand that security concerns can arise unexpectedly, and that's why our locksmiths act swiftly, ensuring that your safety is never compromised.
Choosing our locksmith services means embracing a commitment to professionalism, reliability, and efficiency. We go above and beyond to secure your peace of mind, utilizing the latest technologies and industry best practices to fortify your property.
In El Paso, TX, our locksmiths are not just providers of keys and locks; they are guardians of your safety. Trust us to unveil a world of safes and security solutions tailored to your unique requirements, ensuring that your valuables and property remain protected at all times.
Best Locksmith in El Paso, TX 
Discover reliable locksmith services in El Paso, TX, where security meets expertise. Our seasoned locksmiths bring unmatched proficiency to every job, ensuring your locks, keys, and overall security receive top-notch attention. Whether it's a lockout situation, key replacement, or security system installation, we've got you covered.
As the go-to locksmith in El Paso, we pride ourselves on prompt, 24-hour service, catering to residential, commercial, and automotive needs. Trust our skilled professionals for precision in lock repair, replacement, and comprehensive locksmith solutions. Safeguard your property with trusted locksmith services tailored to the unique demands of El Paso, TX.
Automotive Locksmith Services in El Paso
As the premier locksmith service provider in El Paso, TX, we're dedicated to ensuring the safety and security of your home, business, and vehicle. Our skilled locksmiths specialize in a wide range of services, from addressing emergency car lockouts to providing 24-hour assistance for broken key situations.
Overview Of Our Service For Automotive Locksmiths El Paso Texas Area
Car Lockouts: Automobile locksmiths are often called upon to assist when individuals are locked out of their cars. This can happen due to lost keys, keys locked inside the vehicle, or malfunctioning key fobs.
Key Replacement and Duplication: Whether you've lost your car keys or need a spare, an automobile locksmith can provide key replacement or duplication services. This includes traditional metal keys and modern electronic key fobs.
Ignition Repair and Replacement: Problems with the ignition system, such as a key getting stuck or difficulties turning the ignition, can be addressed by an automobile locksmith. They can repair or replace faulty ignition systems.
Transponder Key Programming: Many modern vehicles use transponder keys for added security. Automobile locksmiths have the equipment and expertise to program or reprogram transponder keys to work with a specific vehicle.
Mobile Locksmith Services: Mobile locksmiths, a subset of automobile locksmiths, provide on-the-go services. They are equipped to reach customers at their location, whether it's on the roadside, at home, or in a parking lot, making it convenient for individuals facing car lock and key issues.
Count on us for prompt, professional, and reliable locksmith services tailored to meet the diverse needs of El Paso residents and businesses. When you need a trusted locksmith in El Paso, TX, turn to us for unparalleled service, day or night.
Lock Replacement Services in El Paso
Discover unparalleled locksmith services in El Paso, TX, specializing in lock replacement. Our El Paso locksmith team is dedicated to providing swift and reliable solutions, ensuring your security is never compromised. With a focus on excellence, our 24-hour lockout service is available around the clock. If you find yourself in need of urgent assistance, call us today.
We prioritize your safety and convenience, offering expert lock replacement services that guarantee the integrity of your home or business security. Trust our El Paso Texas Locksmith, available 24 hours a day. Call today for prompt and professional service.
Quality Locksmith Services for Key Replacement
Elevate your security with El Paso's top-notch locksmith services, specializing in key replacement, rekeying, and door lock repair. Our high-quality locksmith solutions cater to diverse needs, ensuring robust protection for your property. When you need a locksmith, El Paso provides unparalleled expertise, available 7 days a week.
Entrust us with your security concerns, and we'll deliver swift and reliable door lock repair, rekeying, and comprehensive locksmith industry solutions. Whether it's enhancing your door locks or addressing urgent key replacement, our skilled team is committed to providing the quality locksmith services you deserve. Contact us anytime – your safety is our priority.
Securing Homes and Businesses: Your Trusted Locksmith in El Paso, TX
Elevate security for your commercial and residential spaces in El Paso, TX, with our specialized locksmith services. Our skilled team excels in safeguarding businesses and homes alike, offering solutions tailored to your unique needs. From commercial lock systems to residential key replacements, we prioritize the security of your valuable assets.
Experience a seamless blend of professionalism and reliability, ensuring your peace of mind in every situation. Whether it's enhancing access control for your business or fortifying the entry points of your home, our locksmiths in El Paso deliver trusted expertise. Choose confidence in security with our comprehensive commercial and residential locksmith solutions.
24 Hour Locksmith El Paso Services
24 hour Emergency Locksmith
Car Lockouts El Paso
Door Replacement El Paso
Residential Locksmith
Commercial Locksmith
24 hour auto locksmith
Did we miss including your concern? Call us today because our Locksmiths are available to give the best service to our customers.
Our Service Areas Include El Paso, TX, and Surrounding Areas!
Entrusting your security to us means choosing a locksmith in El Paso TX, committed to excellence. We specialize in comprehensive services, including rekeying and providing new keys, ensuring the highest quality service for our customers. As locksmiths equipped to handle any type of lockout, whether commercial or related to your vehicle, we are ready to assist you anywhere in the city and surrounding areas.
Our locksmith provides 24/7 and strives to be the best in the industry, responding promptly to emergency lockouts or broken key extractions. Regardless of the time of the day, we are just a call away.
Our locksmiths are trained and ready to help with any lock-related issue. Your security is our priority, and we're here to serve you with expertise and dedication. Our service areas include El Paso, TX, and surrounding areas, ensuring that whenever you need assistance, we're here to provide quick and reliable solutions.
Why Choose Us?
When it comes to locksmith services in El Paso, TX, our commitment sets us apart. Our skilled locksmiths specialize in rekeying, ensuring your security is our top priority. Whether it's a commercial lock or a residential one, we handle it with expertise. Regardless of the fact that you need a quick response, our team is always ready to provide swift assistance.
In terms of use, our services adhere to the highest standards, guaranteeing customer satisfaction. We understand the urgency of situations, and that's why we act quickly to get you back on track. Our locksmiths in El Paso, TX, are dedicated to maintaining the security of your property.
Choosing us means choosing reliability, professionalism, and efficiency. Our commitment to excellence extends to every job, be it rekeying or handling commercial locks. Trust us to secure your property and provide unparalleled service. When it comes to locksmith services, we're the ones to rely on. Choose us for peace of mind and expert solutions tailored to your needs.
For Safety and Peace of Mind, Schedule An Appointment
We, Pros on Call Locksmith deliver certified and professional services for your security requirements, we cater to both commercial and residential needs. Our expertise lies in offering advanced locksmith services, complete garage door installation or repair, and corporate security solutions, including access control and CCTV. Schedule An Appointment Now!
You Can Count On Us!
If you encounter problems on lock related don't hesitate to contact us. You can also search for us on the Internet. If you type "24hr locksmith near me" or "lockout service near me" you will eventually see Pros on call.
Frequently Asked Questions About Our 24-hour Locksmith in El Paso, TX
What locksmith services do you offer in El Paso, TX, and surrounding areas?
We provide a range of services, including 24-hour locksmith assistance, automotive locksmith services, lock replacement, and lockout solutions for cars, homes, and businesses in El Paso and surrounding areas.
Are you available for emergency locksmith services 24/7?
Absolutely! Our team offers 24-hour emergency locksmith services, ensuring that you can count on us for prompt assistance, whether it's a car lockout, door replacement, or any other urgent locksmith need.
Can you help with automotive locksmith needs such as car keys and lockouts?
Yes, we specialize in automotive locksmith services in El Paso, including car key replacement, car lockouts, and door replacement. Our 24-hour auto locksmith services ensure you're covered day or night.
How much does a local locksmith cost in Texas?
Certainly! Our locksmith company offers comprehensive commercial locksmith services, including lock repair, lock replacement, and unlocking services for businesses in El Paso and the surrounding areas.
How can I schedule an appointment with your locksmith pros in El Paso? 
Scheduling an appointment is easy! Simply contact us through our website or give us a call. Our mobile locksmiths in El Paso, TX, are ready to address your residential, commercial, or automotive locksmith needs efficiently and professionally.
Austin, TX
Houston, TX
Dallas, TX
Fort Worth, TX
New York, NY
El Paso, TX
San Antonio, TX
Phoenix, AZ
Phoenix, AZ
Chandler, AZ
Sun Lakes, AZ
Glendale, AZ
Paradise Valley, AZ
Glendale, AZ
San Tan Valley, AZ
Killeen, TX
Bastrop, TX
Brownsville, TX
Buda, TX
Cedar Park, TX
Cibolo, TX
Corpus Christi, TX
Georgetown, TX
Grand Prairie, TX
Harlingen, TX
Kyle, TX
Lakeway, TX
Leander, TX
Leon Valley, TX
Converse, TX
Katy, TX
McAllen, TX
New Braunfels, TX
Seguin, TX
Chicago, IL
Fort Lauderdale, FL
Miami, FL
Universal City, TX
Waco, TX
Pflugerville, TX
Round Rock, TX
San Marcos, TX
Schertz, TX
Spring, TX
Arlington, TX
Bellaire, TX
Garland, TX
Irving, TX
Plano, TX
Sugar Land, TX
Steiner Ranch, TX