Garage Door Openers: Engines, Sensors, And More
Call Now For Quick Services For Garage Door Openers That You Can Depend On

A reliable garage door opener system can make you feel comfort, security, and peace of mind. It's important to make sure all the components of your garage doors work perfectly, too. Faulty or aging garage door opener engines can be a major inconvenience.
Not to worry! Thanks to the expert garage door services provided by the licensed technicians at Pros On Call, you can enjoy all that we have to offer for your garage door openers.
Call us for any of the following services for your garage door opener engine:
Don't forget, we guarantee upfront prices for all of our services, so call now to learn more and get a free quote!
Save Money & Request Service Online
Click the button below to fill out our easy Online Request Service Form and you can pick from your choice of coupon for the service you need.
This form provides our dispatchers with the information they need to process your request quickly and accurately so we can save you time and money.
Austin, TX
Houston, TX
Dallas, TX
Fort Worth, TX
New York, NY
El Paso, TX
San Antonio, TX
Phoenix, AZ
Phoenix, AZ
Chandler, AZ
Sun Lakes, AZ
Glendale, AZ
Paradise Valley, AZ
Glendale, AZ
San Tan Valley, AZ
Killeen, TX
Bastrop, TX
Brownsville, TX
Buda, TX
Cedar Park, TX
Cibolo, TX
Corpus Christi, TX
Georgetown, TX
Grand Prairie, TX
Harlingen, TX
Kyle, TX
Lakeway, TX
Leander, TX
Leon Valley, TX
Converse, TX
Katy, TX
McAllen, TX
New Braunfels, TX
Seguin, TX
Chicago, IL
Fort Lauderdale, FL
Miami, FL
Universal City, TX
Waco, TX
Pflugerville, TX
Round Rock, TX
San Marcos, TX
Schertz, TX
Spring, TX
Arlington, TX
Bellaire, TX
Garland, TX
Irving, TX
Plano, TX
Sugar Land, TX
Steiner Ranch, TX
Garage Door Openers: Engines, Sensors, And More
Expert Installation, Repair And Maintenance Solutions For Engines, Sensors, And More
Call Now For Quick Services For Garage Door Openers That You Can Depend On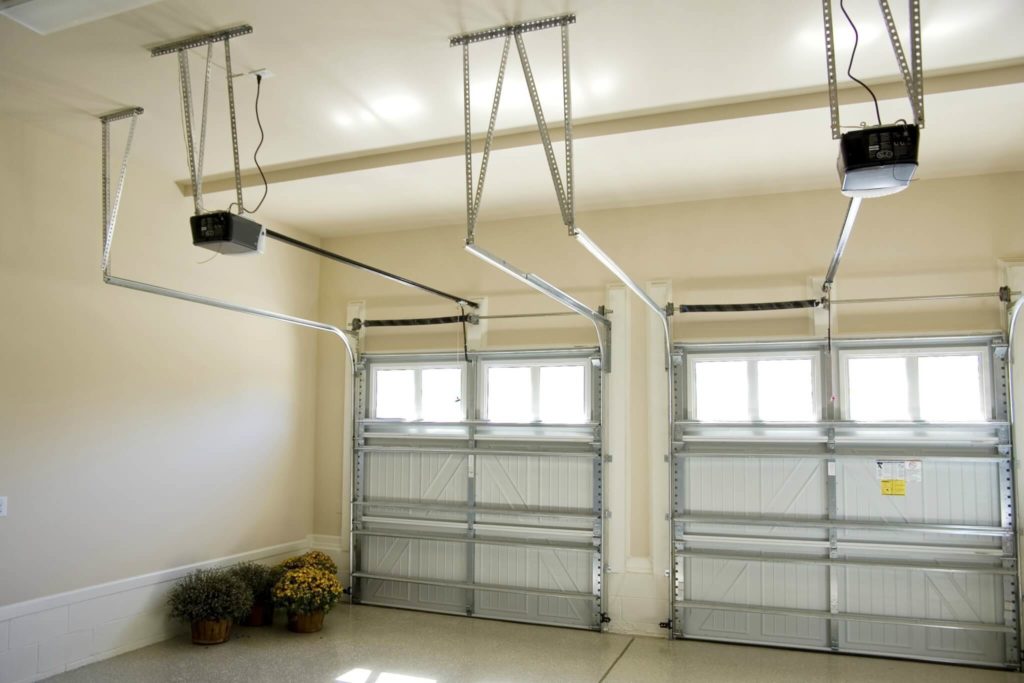 A reliable garage door system can make you feel comfort, security, and peace of mind. It's important to make sure all the components of your garage door system work perfectly, too. Faulty garage door opener engines can be a major inconvenience.
Common signs of a broken garage door opener engine:
Some indications that you may be in need of garage door opener installation or repair services include the inability to open your garage door, unpredictable patterns and excessive noise. If your garage door opener engine constantly makes annoying and unusual sounds, that signifies an issue.
Not to worry!
When you need reliable garage door services you have no reason to panic. Just contact Pros On Call to make an appointment with one of our seasoned, friendly, knowledgeable, and licensed garage door technicians.
In-Depth Garage Door Opener Engine Assistance
Our talented technicians can help customers troubleshoot and manage garage door opener concerns of all varieties. We can assist you with installing or repairing sensors, motors and beyond.
We can take care of all of your garage door opener repair and upkeep service requests as well. Basically, the sky's the limit with Pros On Call!
Installation For New Garage Door Openers
We can install a wide variety of top-quality garage door brands for your new garage door opener engine. This includes Janus, Lynx, Gadco, Steelcraft, Powermaster, Alumatek, and a whole lot more!
If part of your current garage door opener system is not working, we can also replace the broken parts. This allows you to save money by installing new components while keeping your old system.
Engine Repair For Your Garage Door Openers
It's essential to address issues with dysfunctional garage door opener sensors and engines as soon as possible.
Faulty sensors and engines can actually be a significant safety risk to people. If there's something wrong with your sensor or motor, it could lead to all types of major headaches. An effective sensor stops your overhead door from randomly shutting and doing serious damage to your vehicle. It stops your overhead door from shutting and potentially seriously harming a human being or pet, too. Faulty garage door openers are no laughing matter. They're enormous concerns that require immediate and in-depth professional attention.
That's where we come in!
At Pros On Call, your safety is our first priority. That is why we offer fast emergency garage door services to repair a broken garage door opener quickly for you.
Inspections And Maintenance For Your Garage Door Opener Components
Don't forget to take advantage of our affordable garage door inspection and maintenance solutions. With routine inspections and ongoing maintenance of your garage door openers, you can ensure that all of your garage door opener components continue working properly for years to come. And this will allow you to address any small concerns before they become a big problem.
How You Can Benefit From Garage Door Opener Assistance By Pros On Call
We are backed by licensed experts!
There are so many reasons to turn to Pros On Call for our professional garage door opener services. Customers can always feel comfortable turning to our insured, bonded and licensed technicians. We offer complete repair and installation services. We employ all of the most contemporary and cutting-edge choices in tools and equipment, too.
Our team has years of experience!
Our garage door opener technicians bring a lot of expertise and knowledge to the table. They've all been working in the garage door world for a minimum of five years. They're always happy to give customers helpful suggestions and tips that are suitable for their budget restrictions and preferences as well. If you're interested in affordable prices, courteous team members and responsive and efficient assistance in general, there's no finer company choice around than Pros On Call.
Get In Touch With Our Hard-Working Garage Door Company As Soon As Possible to Set Up An Appointment
Pros On Call is a company that can accommodate all of your garage door opener needs. We even offer fast and responsive emergency garage door services. It doesn't matter if you need garage door opener repair or garage door opener installation. We can take excellent care of you. Call us today for more information and to book an appointment. We're a garage door repair business that has a reputation for affordability, upfront rates and outstanding and detail-oriented work.
And don't forget to ask us about assistance with your garage door opener remotes too!
Austin, TX
Houston, TX
Dallas, TX
Fort Worth, TX
New York, NY
El Paso, TX
San Antonio, TX
Phoenix, AZ
Phoenix, AZ
Chandler, AZ
Sun Lakes, AZ
Glendale, AZ
Paradise Valley, AZ
Glendale, AZ
San Tan Valley, AZ
Killeen, TX
Bastrop, TX
Brownsville, TX
Buda, TX
Cedar Park, TX
Cibolo, TX
Corpus Christi, TX
Georgetown, TX
Grand Prairie, TX
Harlingen, TX
Kyle, TX
Lakeway, TX
Leander, TX
Leon Valley, TX
Converse, TX
Katy, TX
McAllen, TX
New Braunfels, TX
Seguin, TX
Chicago, IL
Fort Lauderdale, FL
Miami, FL
Universal City, TX
Waco, TX
Pflugerville, TX
Round Rock, TX
San Marcos, TX
Schertz, TX
Spring, TX
Arlington, TX
Bellaire, TX
Garland, TX
Irving, TX
Plano, TX
Sugar Land, TX
Steiner Ranch, TX