Round-The-Clock Emergency Locksmith Services
Get The Fastest Emergency Locksmith Services Around When You Contact Pros On Call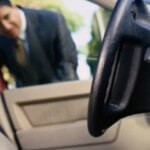 At Pros On Call, we take your safety seriously. Whether you are faced with a home lockout, car lockout, or you have been the victim of crime, we offer 24-hour emergency locksmith services with a response time of 30 minutes or less.
Call us for fast, friendly, and affordable assistance with:
Home Lockouts
Immediate Key Replacements
Office Lockouts
Safe Cracking
Car Lockouts
Burglary Damage Repair
Broken Key Removal
Emergency Lock Changes And Rekeys
We are here for you in your time of need and our services are backed by our licensed, bonded, and insured services every time. Our technicians will help make your stressful situation easier with quick help, friendly customer service and a firm commitment to fair and upfront prices. Call us when you need quick solutions to all your lock and key problems.
Save Money & Request Service Online
Click the button below to fill out our easy Online Request Service Form and you can pick from your choice of coupon for the service you need.
This form provides our dispatchers with the information they need to process your request quickly and accurately so we can save you time and money.
Austin, TX
Houston, TX
Dallas, TX
Fort Worth, TX
New York, NY
El Paso, TX
San Antonio, TX
Phoenix, AZ
Phoenix, AZ
Chandler, AZ
Sun Lakes, AZ
Glendale, AZ
Paradise Valley, AZ
Glendale, AZ
San Tan Valley, AZ
Killeen, TX
Bastrop, TX
Brownsville, TX
Buda, TX
Cedar Park, TX
Cibolo, TX
Corpus Christi, TX
Georgetown, TX
Grand Prairie, TX
Harlingen, TX
Kyle, TX
Lakeway, TX
Leander, TX
Leon Valley, TX
Converse, TX
Katy, TX
McAllen, TX
New Braunfels, TX
Seguin, TX
Chicago, IL
Fort Lauderdale, FL
Miami, FL
Universal City, TX
Waco, TX
Pflugerville, TX
Round Rock, TX
San Marcos, TX
Schertz, TX
Spring, TX
Arlington, TX
Bellaire, TX
Garland, TX
Irving, TX
Plano, TX
Sugar Land, TX
Steiner Ranch, TX
Round-The-Clock Emergency Locksmith Services
Get Reliable Help Fast At Any Hour Of The Day Or Night
Get The Fastest Emergency Locksmith Services Around When You Contact Pros On Call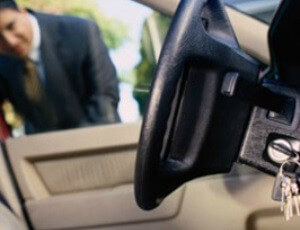 At Pros On Call, we take your safety seriously. Whether you are faced with a home lockout, car lockout, or you have been the victim of crime, we offer 24-hour emergency locksmith services with a response time of 30 minutes or less.
And that's just the beginning!
Our mobile locksmith units are equipped with the latest equipment to unlock or replace your locks or keys quickly. Our licensed, insured, and bonded technicians all have a minimum of five years of experience in the industry with a focus on providing the best in customer service during your difficult time.
You can count on us for upfront pricing and effective emergency locksmith assistance day or night.
Our Emergency Locksmith Services
When you're in a bind and need a locksmith right away, call us for help. Our emergency locksmith services include:
You can also call us for immediate help with:
Car Lockouts
Getting locked out of your car is one of the most frustrating experiences possible and it can be downright frightening if you are stranded in an unfamiliar area or have your children with you. An emergency automotive locksmith with Pros On Call can respond and arrive at your location quickly to get you back on the road without damaging your car. We also offer trunk and glove box lockout services.
We are also experts at replacing all types of car keys that have been lost, stolen or broken.
Burglary Damage Repair
Having your home burglarized can be a terrifying experience. After calling the police to respond, ensure the burglar is not still inside your home, and filing a police report, the next step is contacting an experienced locksmith to rekey your home and fix any damages that have occurred. And our burglary damage repair technicians are the best in the business!
Our technicians can replace your damaged or picked locks with new high-security locks for greater protection in the future.
Residential Lockouts
Whether you are locked out of your front door or you need assistance for a bedroom or bathroom lockout, we've got the tools needed to get you back in quickly and safely.
Our emergency residential services also cover broken key removal and mailboxes, sheds, cabinets, and toolbox lockouts. Everyone deserves to feel safe and secure inside their own home and we will do everything in our power to get you the security you need.
Office Lockouts
Don't let your business suffer because you or one of your employees has lost their keys. We can help small business owners get back in their property quickly and we can deal with lockouts for offices in large commercial settings as well. Even if you are locked out of your high-tech keyless entry lock system, you can count on us to get the job done quickly.
And if you need emergency assistance to repair or replace any of your commercial lock systems, we won't disappoint.
We Install Top-Rated Brand-Name Locks
If you want an exterior door lock replaced or your whole home rekeyed, we offer top-rated high-security locks for the protection you need.
Not sure which locks to choose?
We can help you choose the right type and brand to protect your home and property, and install it for you. Locks we work with include:
Just to give a few examples.
What To Do After A Burglary
If your home has been burglarized, don't go inside just yet. Immediately go back outside, lock the doors (if possible) and call the police to respond. Don't go into your home until the police arrive to gather evidence and ensure the burglar is gone. The next step is calling our emergency locksmith team to respond and rekey your home. You can have the locks rekeyed or you can choose to have more secure locks installed.
Next, make a list of everything that was stolen or damaged and report it to the police and your insurance company. You can then make an insurance claim for the damaged or stolen items. For protection in the future and peace of mind today, you may also want to consider a security system.
Tips For Dealing With A Car Lockout
Locked out of your car? Don't get overwhelmed because our mobile locksmith can be there within 30 minutes if you need us.
Start by making sure you're actually locked out by double checking all the doors and re-check your bag or pockets for your keys. If you truly can't get into your car, call us with your location, and we'll be right there
Contact An Emergency Locksmith Now
Locked out or need new keys made right away?
No problem! No matter what the situation is just to contact Pros On Call to get an emergency locksmith dispatched to your location within 30 minutes! You'll love our fast, high-quality service, friendly assistance, and upfront prices.
Austin, TX
Houston, TX
Dallas, TX
Fort Worth, TX
New York, NY
El Paso, TX
San Antonio, TX
Phoenix, AZ
Phoenix, AZ
Chandler, AZ
Sun Lakes, AZ
Glendale, AZ
Paradise Valley, AZ
Glendale, AZ
San Tan Valley, AZ
Killeen, TX
Bastrop, TX
Brownsville, TX
Buda, TX
Cedar Park, TX
Cibolo, TX
Corpus Christi, TX
Georgetown, TX
Grand Prairie, TX
Harlingen, TX
Kyle, TX
Lakeway, TX
Leander, TX
Leon Valley, TX
Converse, TX
Katy, TX
McAllen, TX
New Braunfels, TX
Seguin, TX
Chicago, IL
Fort Lauderdale, FL
Miami, FL
Universal City, TX
Waco, TX
Pflugerville, TX
Round Rock, TX
San Marcos, TX
Schertz, TX
Spring, TX
Arlington, TX
Bellaire, TX
Garland, TX
Irving, TX
Plano, TX
Sugar Land, TX
Steiner Ranch, TX