Broken Key Extraction and Replacement
We are now living in a very fast-paced life. Cars are developed to run faster, communications are upgraded to be working in just a tap of a finger, shopping is made easier and more convenient by just looking through a slim computer monitor, banking is very much accessible by swiping and clicking few valid codes and digits, paying bills is getting easier through encoding certain numbers through mobile phones and even cooking have faster ways to be done.
It seems like everyone is in a hurry. People are either running late for an appointment or trying to catch a flight or making a hectic schedule fit. People nowadays always prefers to get things done faster. Hence the need for faster things and methods to get by with every life.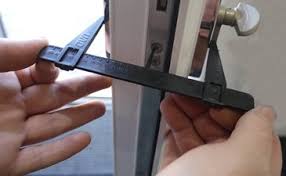 With such a rapid unfolding of every day endeavours, there are a lot of things that we tend to overlook. Sometimes, we forget that we have an appointment at 8:30am with a friend in the local café, or failed to remember that you have a lunch date with a cousin you haven't seen for such a long time, or overlooking the schedule in your calendar where you need to drop certain files at the office. Most of the time, we rely with our digital calendars to ring and alarm in order for us to remember a certain task. Needless to say, life in this modern age has become busier and faster.
With things that we sometimes overlook, problems arise and the schedule we so diligently follow gets interrupted and is put into a halt. One example would be forgetting that the set of keys you brought are actually not the correct keys and worse, you inserted it and the wrong keys got stuck into the lock.
This is definitely a big problem. Your lock won't open and because of the wrong keys being trapped, any entry is not possible. Any access beyond the lock is now basically inaccessible!
So what happens now? What is the best thing to do?
Well, it is definitely not advised for you to get a hard object and smash the lock in the hope of having it open. In doing so, you risk damaging both the lock and keys. What you should be doing then is reaching out to the best locksmith in town to ask for a help.
It's time for you to call AUSTIN LOCKSMITH SERVICES through 737-800-9999. We are open to serve you anytime of the day. Yes! That's 24 hours a day, 7 times a week. We even cater clients even if it's a holiday!
With 5 years of excellent and tried service, we offer only the best quality job in town. You inform us your problem and we solve it in no time!
Our locksmiths are regularly trained and have with them portable kits, so any issues that could further the problem will be addressed in minutes. We quote directly and make sure that our clients are aware of this method. What will happen then is for our locksmiths to show up ready and equipped upon your request, they'll assess the situation and will inform you of the best thing to do about it and will move to solve the entire problem.
The next time you get into trouble with locks and keys, there's no need to worry because AUSTIN LOCKSMITH SERVICES is here ready to help you. Call us 737-800-9999 and we will be there for you!
Other Services we offer:
Lock Change
Lock Rekey
High Tech Locks
Deadbolt locks
Cylinder Locks
Mortise Locks
Mobile Locksmith
Residential Locksmith
Home Lockouts
Commercial Locksmith
Cylinder Locks
Biometric Locks Access Control
Automotive Locksmith
Car Key Fob Repair and Replace
Certified Locksmith
Key Cutting
Key Extraction
Broken Key Extraction
Laser Cut Keys