Laser Cut Keys and Key Cutting
It is needless to say how important it is to secure your car keys. We make sure to keep it somewhere we will not forget and even make duplicates in unfortunate cases that we eventually overlook where we have left it. Ultimately, we take care of the car keys so we can use our vehicles whenever we need it. For additional security and protection for our car keys, laser cut keys are recently made available.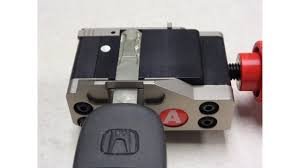 Laser cut keys are specifically unique in varying ways. First, it is made of more durable and thicker materials than typical car keys. Hence, it does not wear out easily and would last longer. Second, laser cut keys are made using a specialized machinery which ensures a more accurate cut than conventional key-cutting devices.
The major feature that distinguishes laser cut keys among others is due to the fact that it has its notch, cut out inside the key. This is alluded to as a "sidewinder". The key has a sharp edge which is rectangular fit. The notch cut up the center of the cutting edge's face is wavy and made at the same depth all through its length.
It is pretty much encouraged for us to have our car keys made through laser cut. It is all the more urged for us to associate with professional locksmiths in dealing with such situations because unfortunately, this task is something you cannot just do by yourself. Specialized equipment and devices are utilized to be able to make a laser cut key. Furthermore, trainings are conducted in order to be properly informed how to create laser cut keys. Unless you are willing to go through the trainings and buy the necessary equipment, then you are ought to hire professional to do the job.
Austin Automotive Locksmith Service have been in the service for 5 years now. And throughout the years, we have presented and continuously strive to perform excellently. We take pride for our accessibility, performance and efficiency. We can be reached anytime throughout the day as we are ready to serve you 24/7, even on weekends and holidays! So wherever and whenever you need our service, we can promptly respond and address your problems and issues.
Furthermore, we unceasingly provide trainings to our highly-skilled locksmiths to keep up with the rapid advancements and developments in car systems and mechanisms. Therefore, they can always help you with any of your concerns whatever your car model is. Additionally, they have portable devices and machineries to process your requests anywhere you are. They are highly proficient and are expected to perform their best in fixing and addressing your concerns in a matter of 30 minutes. Indeed, we are reliable and fast!
So the next time you find yourself wanting to provide extra security for your car keys, doubt no more in having them made through laser cut and ultimately have it made with the best, Austin locksmith services! All you have to do is dial 737-800-9999 and in a matter of minutes, we will be there to help you!
Other Services we offer:
Lock Change
Lock Rekey
High Tech Locks
Deadbolt locks
Cylinder Locks
Mortise Locks
Mobile Locksmith
Residential Locksmith
Home Lockouts
Commercial Locksmith
Cylinder Locks
Biometric Locks Access Control
Automotive Locksmith
Car Key Fob Repair and Replace
Certified Locksmith
Key Cutting
Key Extraction
Broken Key Extraction
Laser Cut Keys