Ready to help when you're locked out of your home 24/7
People nowadays are very busy and extremely preoccupied which generally leaves us very exhausted. Few of the things we do among others are all those paper works, lunch-out with colleagues, meeting with the boss, gym workouts, walking the dog, grocery shopping, visiting parents, taking and fetching children to and from school, and so many more. Just thinking about it makes us tired already. But that does not end there, aside from the regular undertakings we do on a daily basis, there are aspects in our day-to-day lives that still need our attention even with minimal physicality. Few of those are budgeting water, electricity, house and car expenses, responding to emails from both personal and work life, checking on your children's wellness perhaps by talking or taking them out on a date, reading the newspaper, listening to music, and keeping yourself updated through social media. Needless to say, there are just too many activities to do and too many things to keep in mind.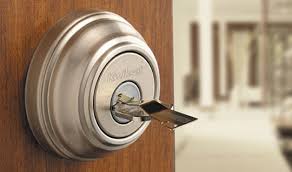 It is not new for us, humans as we are, to forget some things once in a while. Maybe you've experienced forgetting your phone at your home, or failing to remember where you hid your wallet or maybe overlooking where you have left your house keys. Well, these things are usually searchable by retracing your steps and remembering the places you've been to where you might have left it. But unlike your phone and wallet, when your house keys get lost, a bigger problem ensues—you can't get into your own house!
When this happens, the best thing you can do is not panic and call the best people to help you and that is Austin Locksmith Services . All you have to do then is dial 737-800-9999 and in a flash, you can expect our expert locksmith at your doorstep equipped and ready to help you with your problem.
No matter where you are or whatever time you get into this trouble, we are prepared to give you a hand 24 hours a day, 7 days a week—even if it is on a weekend or during the holidays. Imagine being locked out of your house on Christmas Eve? Well, imagine that with no worries because we will be there to deliver and perform our expertise.
Our locksmiths are professional and are regularly trained. We are confident that we can resolve the problem regardless of the kind and model of lock and keys you have at home. Due to the constant trainings, our locksmiths are knowledgeable of these problem's possible complexities. Just leave it with us and we'll handle the crisis.
Should you decide to have your locks and keys all together changed or updated, or want to have a duplicated copies of your keys, then we can provide you this upon request. Our locksmith are highly efficient and prompt as they have portable kits with them and are expected to resolve the situation in a matter of 30 minutes!
So the next time you are trapped in this very problematic situation, worry no more and just dial 737-800-9999 to get hold of the best locksmith in town!
Other Services we offer:
Lock Change
Lock Rekey
High Tech Locks
Deadbolt locks
Cylinder Locks
Mortise Locks
Mobile Locksmith
Residential Locksmith
Home Lockouts
Commercial Locksmith
Cylinder Locks
Biometric Locks Access Control
Automotive Locksmith
Car Key Fob Repair and Replace
Certified Locksmith
Key Cutting
Key Extraction
Broken Key Extraction
Laser Cut Keys