Broken Spring Replacement
Call Us For All Your Garage Door Needs Including Broken Spring Replacement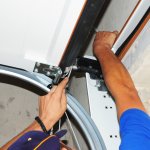 Over time, your garage door springs will wear out and break. But with our broken spring replacement services, getting help doesn't have to be a stressful task.
We are Pros On Call, here with all of your garage door repair needs. No matter what type of garage door you have, we can provide fast, affordable, and reliable spring repair, spring replacement, spring inspections, and we even provide emergency broken spring replacement services when you need help quickly.
So get in touch with us today and find out how we can help you with all of your garage door spring needs. 
Save Money & Request Service Online
Click the button below to fill out our easy Online Request Service Form and you can pick from your choice of coupon for the service you need.
This form provides our dispatchers with the information they need to process your request quickly and accurately so we can save you time and money.
Austin, TX
Houston, TX
Dallas, TX
Fort Worth, TX
New York, NY
El Paso, TX
San Antonio, TX
Phoenix, AZ
Phoenix, AZ
Chandler, AZ
Sun Lakes, AZ
Glendale, AZ
Paradise Valley, AZ
Glendale, AZ
San Tan Valley, AZ
Killeen, TX
Bastrop, TX
Brownsville, TX
Buda, TX
Cedar Park, TX
Cibolo, TX
Corpus Christi, TX
Georgetown, TX
Grand Prairie, TX
Harlingen, TX
Kyle, TX
Lakeway, TX
Leander, TX
Leon Valley, TX
Converse, TX
Katy, TX
McAllen, TX
New Braunfels, TX
Seguin, TX
Chicago, IL
Fort Lauderdale, FL
Miami, FL
Universal City, TX
Waco, TX
Pflugerville, TX
Round Rock, TX
San Marcos, TX
Schertz, TX
Spring, TX
Arlington, TX
Bellaire, TX
Garland, TX
Irving, TX
Plano, TX
Sugar Land, TX
Steiner Ranch, TX
Broken Spring Replacement
Fast Solutions For All Your Garage Door Repair Needs
Call Us For All Your Garage Door Needs Including Broken Spring Replacement
Over time, your garage door springs will wear out and break. But with our broken spring replacement services, getting help doesn't have to be a stressful task.
In some cases, repairing the springs might be a good option if the damage is minimal. However, if your springs have incurred some considerable damage replacing them is a wise idea.
And we've got your solution right here!
We are Pros On Call, here with all of your garage door repair needs. Whether you have a wooden or metallic garage door, you need a professional to provide the emergency repair services when the door fails. In some situations, your car might be trapped inside the garage. Or, you may be stuck outside without the ability to open the garage door to get back in.
In any situation, we recommend that you always seek professional garage door services to avoid injuring yourself or destroying your property.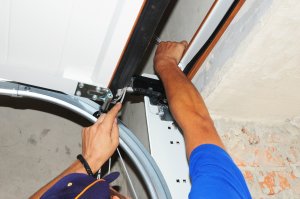 And don't forget all the benefits that you get when you choose Pros On Call Security Solutions.
These benefits include:
We are licensed, bonded, and insured
Our mobile units have all of the top-of-the-line tools and equipment necessary to fix or
Replace your garage door springs
We guarantee upfront prices
Our customer service representatives are always friendly and helpful
Our experts have years of experience and provide honest advice for the best repair solutions to suit your needs and budget.
Plus, we are equipped to work with all of the top brand names garage doors such as Masonite International, Sears, Dynaco, and Carriage House.
Now, let's learn more about our garage door services!
Garage Door Spring Repair
If you realize that the door is not moving smoothly, it could mean that the springs have unequal torsion.
If the springs are not broken, you can repair them by equalizing the torsion.
Our professional garage door specialists have the knowledge and equipment to undertake this risky operation. Even if you are a DIY enthusiast, attempting such an operation is a risky ploy and you could end up in the emergency room.
In addition, disengaging the springs from the door is a daunting task that can take an entire day to do it safely.  Professional installers will recommend that you replace your springs once and for all to avoid repeating the operation in a week or so.
Garage Door Springs Replacement
If you do the math, you will realize that replacing the garage door springs is often more cost effective than repairing them.
While the cost of the new springs makes the replacement seem expensive, you will discover that the replacement will save you money on labor. If your springs are starting to lose their tension, you will have to call the specialists often.
In addition, the garage door will become harder to operate since the uneven tension forces the garage door to get off the track. Plus, you will not be able to use your remote control to open or close the garage door since it is not safe to do so.
Emergency Garage Door Spring Services
Garage door springs can break down when you least expect it. However, while the springs are the major culprits when your garage door fails, you need to inspect other parts of the garage door as well.
Considering that lots of things might go wrong when repairing the residential garage doors, our emergency garage door services won't cost a fortune and will provide the safety and security you need.
As such, addressing all the flaws in your garage door at once will save you money on labor and other repair costs in the future.
Ongoing Garage Door Springs Inspections And Maintenance
Just like any other part of your home, professional maintenance and inspection services can save you a lot of time and money. In most cases, the garage door will break down as a result of poor maintenance.
By taking advantage of our garage door maintenance services, you can rest assured that all of the components of your garage doors will remain in optimal working condition for a much longer period of time.
Austin, TX
Houston, TX
Dallas, TX
Fort Worth, TX
New York, NY
El Paso, TX
San Antonio, TX
Phoenix, AZ
Phoenix, AZ
Chandler, AZ
Sun Lakes, AZ
Glendale, AZ
Paradise Valley, AZ
Glendale, AZ
San Tan Valley, AZ
Killeen, TX
Bastrop, TX
Brownsville, TX
Buda, TX
Cedar Park, TX
Cibolo, TX
Corpus Christi, TX
Georgetown, TX
Grand Prairie, TX
Harlingen, TX
Kyle, TX
Lakeway, TX
Leander, TX
Leon Valley, TX
Converse, TX
Katy, TX
McAllen, TX
New Braunfels, TX
Seguin, TX
Chicago, IL
Fort Lauderdale, FL
Miami, FL
Universal City, TX
Waco, TX
Pflugerville, TX
Round Rock, TX
San Marcos, TX
Schertz, TX
Spring, TX
Arlington, TX
Bellaire, TX
Garland, TX
Irving, TX
Plano, TX
Sugar Land, TX
Steiner Ranch, TX