Get Fast And Affordable Mortise Locks Installation And Repair Services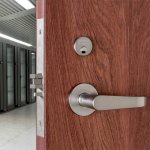 You'll love all of the benefits that mortise locks have to offer. Not only do they provide effective security, but they are also easy on the eyes and come in a wide variety of materials and designs.
With our lock services, you can enjoy:
Mortise lock changes
Mortise lock rekeys
Fresh mortise lock installations
Mortise lock repair
You can get in touch with us 24-hours a day to request our quick and affordable mortise lock services for your home of office.
Save Money & Request Service Online
Click the button below to fill out our easy Online Request Service Form and you can pick from your choice of coupon for the service you need.
This form provides our dispatchers with the information they need to process your request quickly and accurately so we can save you time and money.
Austin, TX
Houston, TX
Dallas, TX
Fort Worth, TX
New York, NY
El Paso, TX
San Antonio, TX
Phoenix, AZ
Phoenix, AZ
Chandler, AZ
Sun Lakes, AZ
Glendale, AZ
Paradise Valley, AZ
Glendale, AZ
San Tan Valley, AZ
Killeen, TX
Bastrop, TX
Brownsville, TX
Buda, TX
Cedar Park, TX
Cibolo, TX
Corpus Christi, TX
Georgetown, TX
Grand Prairie, TX
Harlingen, TX
Kyle, TX
Lakeway, TX
Leander, TX
Leon Valley, TX
Converse, TX
Katy, TX
McAllen, TX
New Braunfels, TX
Seguin, TX
Chicago, IL
Fort Lauderdale, FL
Miami, FL
Universal City, TX
Waco, TX
Pflugerville, TX
Round Rock, TX
San Marcos, TX
Schertz, TX
Spring, TX
Arlington, TX
Bellaire, TX
Garland, TX
Irving, TX
Plano, TX
Sugar Land, TX
Steiner Ranch, TX
Mortise Locks
Enjoy A Variety Of Stylish Options
What Is A Mortise Lock?
Linus Yale, Jr. patented the first mortise cylinder lock in 1865, globally revolutionizing the modern lock. Mortise locks are still widely used in Europe but have started popping up again in new building construction. Take it from us, mortise locks are making a comeback here in the US and could be exactly what you need to protect your property.
To install a mortise lock, a pocket (or mortise) needs to be bored out of your door. The lock body is then inserted inside. The trim of the mortise lock, which is what's seen on the outside of the door, is then installed, along with the mortise cylinder.
The vast variety of trim styles allows you to choose a unique mortise lock that suits you best.

When Would A Mortise Lock Be A Good Solution?
We are Pros On Call and our lock service experts can help you choose the perfect lock type for your unique needs. Here are a few situations where mortise locks will be your best option:
Single action exit:
Commercial mortise locks adhere to fire marshal regulations, which many commercial buildings are subject to. One of these regulations is that the public must be able to make a swift exit. Regular deadbolts and knobs will not work in this application, but a commercial mortise lock will.
Higher security against forced entry:
Because the mortise lock is encased in its own shell within a door, and because it bolts shut, this option is ideal to deter forced entry.
Easy on the eyes:
Residential mortise locks offer less visibility and are aesthetically pleasing.
Mortise Lock Installation
Do you want a mortise lock installed where there wasn't one before? We can help with our first-rate fresh lock installation services.
All our technicians have years of experience under their belts, so will install new hardware with quality assurance and care. Our mobile locksmiths bring the latest and best equipment with them to ensure a precise installation that is sure to impress.
Mortise Lock Changes
If you're not happy with the current mortise lock you have, we can change it out with a high-quality replacement. You can select from a range of top name brand locks, including:
Assa Abloy
Best
Kaba Ilco
Sargent
Schlage
Yale
Emergency Mortise Lock Repair
Because Pros On Call is a 24-hour locksmith company with mobile units on standby, we're able to repair your mortise lock at any time, day or night. What's more, our response time is 30 minutes or less, so we can be sure to get in, get out, and get you on your way, ASAP.
And if you find yourself in an emergency lockout situation, we will get you back inside quickly without damaging your mortise locks.
Mortise Lock Rekeys
If you're satisfied with your current hardware, but just need the lock rekeyed due to staff turnover or to regain control of your building, we can rekey your mortise lock on site.
In short, you can count on our expert technicians for all of your mortise lock needs for your home or commercial property.
Now, it's time to learn a little more about Pros On Call.
Top 7 Reasons Why You Should Choose Us For All Of Your Mortise Lock And Key Needs
We are licensed, bonded, and insured
We offer 24/7 emergency locksmith services with a response time of 30 minutes or less
Our pricing is transparent; when we give you a price quote, we honor it
Full installation and repair services available
All of our mobile units are equipped with the latest tools and equipment
All our technicians have five or more years of professional experience and are able to provide you with expert advice on the best option that fits your needs and budget
We truly value our customers and we want to provide you with the best locksmith experience
Not sure if a mortise lock is a right fit for you? Give us a call and we can brainstorm a solution that best represents your security needs, your budget, and your personal style.
Austin, TX
Houston, TX
Dallas, TX
Fort Worth, TX
New York, NY
El Paso, TX
San Antonio, TX
Phoenix, AZ
Phoenix, AZ
Chandler, AZ
Sun Lakes, AZ
Glendale, AZ
Paradise Valley, AZ
Glendale, AZ
San Tan Valley, AZ
Killeen, TX
Bastrop, TX
Brownsville, TX
Buda, TX
Cedar Park, TX
Cibolo, TX
Corpus Christi, TX
Georgetown, TX
Grand Prairie, TX
Harlingen, TX
Kyle, TX
Lakeway, TX
Leander, TX
Leon Valley, TX
Converse, TX
Katy, TX
McAllen, TX
New Braunfels, TX
Seguin, TX
Chicago, IL
Fort Lauderdale, FL
Miami, FL
Universal City, TX
Waco, TX
Pflugerville, TX
Round Rock, TX
San Marcos, TX
Schertz, TX
Spring, TX
Arlington, TX
Bellaire, TX
Garland, TX
Irving, TX
Plano, TX
Sugar Land, TX
Steiner Ranch, TX