Make your life simple. With just your voice, you can control everything in your home. Home Automation is modified to suit your lifestyle.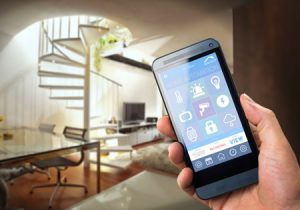 There is no need to stress when trying to find 24-hour locksmiths in Chicago. That's because Pros On Call is here for all of your security needs.
If you're like most people, you probably think that a locksmith simply unlocks doors. But that is only a small part of our locksmith services that are available with our local, mobile units in Chicago and surrounding areas.
We handle everything from repairing your car's ignition cylinder to replacing your high-tech access control systems for your commercial property.
And the best part is that we are available 24/7 and we guarantee 30 minute or less response times.
The bottom line is, no matter why you need 24-hour locksmiths in Chicago, Pros On Call is your top choice!
Call now to learn more or schedule an appointment. And for those of you on the go, feel free to request immediate locksmith services online.
We look forward to serving you!
Save Money & Request Service Online
Click the button below to fill out our easy Online Request Service Form and you can pick from your choice of coupon for the service you need.
This form provides our dispatchers with the information they need to process your request quickly and accurately so we can save you time and money.
Arlington, TX
Austin, TX
Bastrop, TX
Bellaire, TX
Brownsville, TX
Buda, TX
Cedar Park, TX
Cibolo, TX
Converse, TX
Corpus Christi, TX
Dallas, TX
El Paso, TX
Fort Worth, TX
Garland, TX
Georgetown, TX
Grand Prairie, TX
Harlingen, TX
Houston, TX
Irving, TX
Katy, TX
Killeen, TX
Kyle, TX
Lakeway, TX
Leander, TX
Leon Valley, TX
McAllen, TX
New Braunfels, TX
Pflugerville, TX
Plano, TX
Round Rock, TX
San Antonio, TX
San Marcos, TX
Seguin, TX
Schertz, TX
Spring, TX
Steiner Ranch, TX
Sugar Land, TX
Universal City, TX
Waco, TX
Fort Lauderdale, FL
Orlando, FL
Miami, FL
New York, NY
Nashville, TN
San Diego, CA
Home Automation Services
Security and Comfort for Your Home at the Sound of Your Voice or the Touch of a Button
Pros on Call – Automated Alarm Systems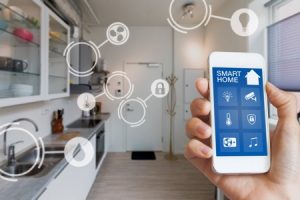 At Pros on Call Alarm Systems Service, we satisfy our clients 100%. We deliver products that are of high quality and our prices are relatively cheap to bring to life your home technology and security visions. Our main aim is to ensure that our trained experts always provide highest quality services. We try as much as we can to combine new technology and design for all our clients.
For any business owner and homeowner, security is important. It's always not that easy to safeguard your valuable things. Home technology and entertainment systems upgrade your home and make your life easier. A customized system will be designed by Pros to ensure that all your securities worries are protected. We give a wide range of products to take your home technology beyond your expectations.
Home Automation
Make your life simple. With just your voice, you can control everything in your home. Home Automation is modified to suit your lifestyle. The solutions it provides range from basic family room control to full home entertainment and administration with remote monitoring of vacation homes also inclusive.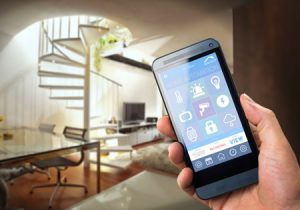 If you think of day-to-day activities that you do to manage your home, you will realize that it consumes time. Home Automation manages such regular home activities to curb time and stress.
Pros on Call has teamed up with home automation companies for modified smart home controls to give you the best products.
Communication is enhanced when you have a shared system of communication that is installed in your home. Activities like calling the family downstairs for dinner or whoever standing at the main door are at times hard. With a shared system of communication, you should not worry since it gives fast and appropriate mode of addressing such issues.
Pros on Call offers shared communication answers which include video and audio.
Skybell Wifi Doorbell installation enables you to know anything that happens outside your house. Alerts from the doorbell can be easily dealt with since you can see the guest, speak to him/her and open the door all controlled by your phone. Whether you are at home, office or vacation, you will have the capability to see whoever is at the front door.
Pros on Call is the spearhead in Smart Home Security since it gives solutions to oversee, guard and automate your home. We are also authorized dealers for alarm.com. Monitoring and controlling of your system of security is from anywhere. One has a full access to remote from own computer, tablet or smartphone. These systems are cannot be interfered by anything or anyone when the technology of GSM is utilized.
Having your home controlled, your children will be in a home that is safeguarded. Notification when your spouse is on the move, kids coming home or any other person arrives can be controlled easily.
You can monitor everything that happens at your place. Your smart security system can be customized by our experts to satisfy your needs and security concerns.
Automated email and phone notifications alert you when doors or cabinets open or when motion activity is noticed.
Smart Home Solutions – Pros On Call
Here are some of the automated solutions that we offer.
Garage Door Control
Ever been in a hurry that you forgot to close your garage door? At Pros on Call we have a solution to that. Our security system sends you a notification about your open garage door and it also allows you to close your garage door remotely.
Smart Thermostat
Sometimes you just want to relax at home on a weekend after a busy week, right? Our Smart Thermostat is a great addition to your already smart home. The Smart thermostat uses all the sensors in your home to respond to different situations. It also helps reduce power usage when nobody's home.
Smart Lock
You don't need keys when your home is a smart home. We all misplace our keys at work or at home and we end up replacing our door locks. With our smart lock, there is no need to walk around with keys, each user just needs a lock code and what's more, you can lock and unlock your door remotely through your app also get notified when a user unlocks the door.
Doorbell Camera
The doorbell camera is a great addition to your home security system as you get to see whoever is at the door, speak to the person and make a decision if to open the door or not.
Image Sensor
This particular service takes a picture whenever there is motion. The image taken will be sent directly to you.
Smoke & CO Detectors
This will safeguard your family from such risky conditions. It senses carbon monoxide and closes the HVAC to prevent further spreading. Signals will then be sent to alert the relevant authority.
Water Sensor
Whenever there is a leakage of water you will be alerted so that you can avoid the expensive water damages.
Video Camera
You can see anything that you want to. You can watch live videos or even the ones that have already been recorded. You will be alerted whenever anything happens with the aid of the app.
Light Control
You can set schedules to automatically have lights on in case of any danger. This enhances safety.
Window Sensor
The sensor will send notifications in case a window is not closed. It will help you regulate the temperature since it works hand-in-hand with the thermostat.
Temp Sensor
The sensor regulates room temperatures.
Call us today for more information on how we can setup Smart Home Automation and security for your home.
Arlington, TX
Austin, TX
Bastrop, TX
Bellaire, TX
Brownsville, TX
Buda, TX
Cedar Park, TX
Cibolo, TX
Converse, TX
Corpus Christi, TX
Dallas, TX
El Paso, TX
Fort Worth, TX
Garland, TX
Georgetown, TX
Grand Prairie, TX
Harlingen, TX
Houston, TX
Irving, TX
Katy, TX
Killeen, TX
Kyle, TX
Lakeway, TX
Leander, TX
Leon Valley, TX
McAllen, TX
New Braunfels, TX
Pflugerville, TX
Plano, TX
Round Rock, TX
San Antonio, TX
San Marcos, TX
Seguin, TX
Schertz, TX
Spring, TX
Steiner Ranch, TX
Sugar Land, TX
Universal City, TX
Waco, TX
Fort Lauderdale, FL
Orlando, FL
Miami, FL
New York, NY
Nashville, TN
San Diego, CA