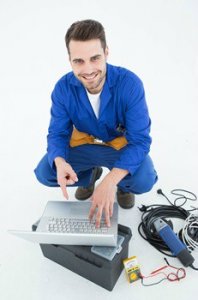 In today's advanced world, it essential to take security very seriously. It is not just the businesses and commercial facilities that need security. Homes need to be protected with CCTV installation as well because of the increase in crime rate.
The best way to ensure safety and security are through installing CCTV camera. We have outlined the importance of having CCTV system.
Prevent Crime
If you are worried about the crime, a CCTV camera won't only catch the criminal. But its presence will make the criminal to think twice before doing something. They are perfect for deterrent as it will scare the burglars. This is useful for businesses because they most commonly targeted by the thieves.
For instance, if you were to rob a place, will you do it if you knew you are being recorded? Of course not, you don't want to spend months behind bars.
Prevent Employee Theft
CCTV cameras can keep your employees honest. CCTV camera when placed outside can prevent break-ins. But if placed inside, it can help in keeping an eye on your employees. You can monitor sensitive materials, assets and vulnerable areas of the facility. CCTV camera installation is the best way to get to the bottom of the things. The recorded video will prevent wrong accusations among the staff.
Keep Eye on Things
In case you can't be in your office all the time yet want to know what's going on. CCTV camera lets you do just that. Install a camera in your office and keep an eye on the things from your house. You can ensure that your business is running smoothly.
Moreover, they are great for safeguarding. There are places like high-security storage spaces where sensitive data is stored. In this way, you can keep such areas protected.
Keep a Check on Your Children
With the help of a CCTV camera, you can monitor the safety of elders and children. In this way, you can keep a check on the maid as well and ensure everything is normal.
Encourage Good Behavior
CCTV camera installation services help in making a disciplined environment among employees and customers. It encourages everyone to be on their best behavior. It gives buyers a sense of safety and security because they know they are protected.
For bosses who want to improve efficiency at work by their presence, can use the camera for the same purpose. The camera hovering over the employees will give the same effect.
Help Law Enforcement
When you have a CCTV camera installed outside your facility, it allows you to help the police. When someone commits a crime and is caught on camera, law enforcement can use this recording. Having a picture of the suspect can make a huge difference. You can help the police get a dangerous criminal off the street.
CCTV system installation allows you to keep a check in your office and home. They are important if you want to protect your belongings and assets. CCTV cameras are perfect for commercial security. (Mention you company name here) can help you install CCTV systems in your house or business. We offer you wide range of services that you meet your needs.