Call Us For Stress-Free Solutions To Repair Or Replace Your Garage Door Remote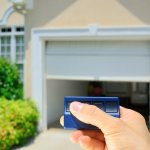 A garage door is only an asset if it's working as expected and adding value to your property. And as your top garage door repair experts, we understand just how frustrating it is if you are having a problem with your garage door remote.
If you have checked the batteries but your remote still won't work, contact Pros On Call and one of our experts will arrive quickly. We will diagnose the problem with your garage door opener remote and provide an affordable solution right away such as remote repair or even garage door remote replacements.
Save Money & Request Service Online
Click the button below to fill out our easy Online Request Service Form and you can pick from your choice of coupon for the service you need.
This form provides our dispatchers with the information they need to process your request quickly and accurately so we can save you time and money.
Austin, TX
Houston, TX
Dallas, TX
Fort Worth, TX
New York, NY
El Paso, TX
San Antonio, TX
Phoenix, AZ
Phoenix, AZ
Chandler, AZ
Sun Lakes, AZ
Glendale, AZ
Paradise Valley, AZ
Glendale, AZ
San Tan Valley, AZ
Killeen, TX
Bastrop, TX
Brownsville, TX
Buda, TX
Cedar Park, TX
Cibolo, TX
Corpus Christi, TX
Georgetown, TX
Grand Prairie, TX
Harlingen, TX
Kyle, TX
Lakeway, TX
Leander, TX
Leon Valley, TX
Converse, TX
Katy, TX
McAllen, TX
New Braunfels, TX
Seguin, TX
Chicago, IL
Fort Lauderdale, FL
Miami, FL
Universal City, TX
Waco, TX
Pflugerville, TX
Round Rock, TX
San Marcos, TX
Schertz, TX
Spring, TX
Arlington, TX
Bellaire, TX
Garland, TX
Irving, TX
Plano, TX
Sugar Land, TX
Steiner Ranch, TX
Garage Door Remote
Repair And Replacement Solutions To Make Your Life Easier
Call Us For Stress-Free Solutions To Repair Or Replace Your Garage Door Remote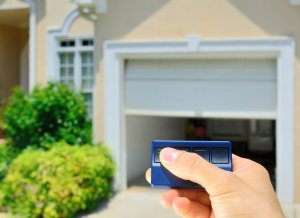 A garage door is only an asset if it's working as expected and adding value to your property. And as your top garage door repair experts, we understand just how frustrating it is if you are having a problem with your garage door remote.
Not to worry, we are here to make things easier for you!
If you have a garage door that's demanding attention, Pros On Call is the company you can trust to resolve the problem. We have trained technicians with a minimum of five years of experience ready to quickly respond. Plus, our courteous, prompt garage door services are always affordable and tailored to your needs.
About Pros On Call
As our name suggests, we pride ourselves on being readily available for customers in need of fast, reliable emergency garage door services. We repair, maintain, and replace all types of garage doors and that includes repairing or replacing your garage door remote.
Many of your friends and neighbors already count on us for the following reasons:
We're licensed, insured, and bonded
We have fully stocked mobile units with the latest equipment and tools
Our pricing is upfront and competitive
We give honest answers and useful, no-pressure advice and recommendations
What You Need to Know About Garage Door Remotes
Garage door remotes are handy devices that allow you to automatically open your door without the need to lift it manually or get out of your vehicle when it's too hot or cold and raining. Remotes are designed to send an infrared signal to a receiver that prompts the electric motor on your garage door to open. Remotes will only work within a certain range.
Fixing Broken Garage Door Remotes
Oftentimes, simple adjustments are all that's needed to fix a malfunctioning garage door remote. Steps that you can take before calling us to make garage door remote repairs include:
Replacing the batteries (this is the most common problem)
Checking battery contacts
If none of these steps solve your problem, just give us a call and we will determine what the issue is and solve it for your quickly.
Garage Door Remote Replacement
If your remote is beyond repair, we have affordable garage door remote replacements available. We can get you a new remote that will work with most common garage door brands, including Genie, Liftmaster, Craftsman, Stanley, Powermaster, and Chamberlain.
Emergency Garage Door Remote Services
Our team will arrive quickly to pinpoint the problem if you need emergency assistance with your garage door remote. We'll check all components, look for signs of rust or discoloration in the battery compartment, and determine if the IR unit/sensor ("eye") needs to be replaced or if the settings need to be readjusted.
Emergency Garage Door Services
Has your garage door stopped working properly or altogether? Instead of panicking or stressing, give us a call and we'll arrive at your location as quickly as possible. And you'll never have to pay extra to benefit from emergency garage door services!
Garage Door Remote Maintenance
Checking the batteries periodically is one of the easiest ways to maintain your remote. If your batteries are working but weak, you may notice a reduction in the range where your remote will trigger the response from the opener.
Get more life out of your remote by:
Resetting The Remote
Occasionally resetting the remote by removing the batteries for approximately 30 seconds should reboot the circuit boards in many cases.
Keep The IR Unit Clean
Wiping off the IR unit with a soft, damp cloth will help keep your remote working for longer.
Polish Battery  Contacts
Polishing discolored battery contacts with fine-grit sandpaper will help ensure full power from the batteries reaches the circuit board in the remote.
And keep in mind that we provide
professional garage door maintenance services
for all components of your garage doors. By utilizing our ongoing inspections you can catch small issues before they turn into costly problems.
Budget-Friendly Garage Door Repair For Your Remote And Beyond
The need for garage door repairs is often unexpected. Fortunately, our trained technicians have experience fixing just about anything that can go wrong with the garage doors commonly used today. In addition to our garage door remote solutions, we respond to a variety of garage door installation and repair requests, including:
Broken springs and cables
Excessive noise during operation
What You Need To Know About Garage Door Opener Remotes
There are three main types of openers used on residential garage doors. Chain drive is the most common. Belts instead of chains are used on belt drive openers. A screw drive opener rotates on a steel rod. It's an appealing choice because it's easier to maintain and has fewer components.
Garage door opener remotes include:
Universal remote garage door openers
Remotes with wireless keypads
Basic handheld opener remotes
Note: The number of buttons on a remote will determine how many devices it can control (e.g., one or two doors, your garage light).
5 Reasons Why Your Garage Door May Not Be Working
Some problems with residential garage doors like broken springs or cables are fairly easy to spot. Yet there are other possible reasons why your garage door may not be functioning as expected or not operating at all. Before calling on our experts, consider some of the reasons why your garage door may not be working.
Transmitter batteries are dead: If it's been awhile since you've changed your transmitter batteries (or you never have), this might be the problem.
Photo eyes are out of alignment: Located on each side of your garage door, photo eyes sometimes get dirty. Also, check to see if the photo eyes are still aligned properly.
Debris buildup on the tracks: If your garage door stops before closing and goes back up, it may be due to the buildup of debris on the tracks. Also, make sure there isn't anything physically blocking the door.
Limit settings need adjusting: Another reason why your garage door may be going back up instead of fully closing (or staying closed) is that the limit range needs to be adjusted or reset. The knobs and dials for this task are on the garage door motor.
The disconnect switch is unhooked: Every garage door has a disconnect switch so you can close/open your door if your power is out. If this switch becomes unhooked, it could cause your door to become disconnected from its motor.
In the end:
Whether it's garage door replacement, repair, or routine service that's on your to-do list, Pros On Call is your one-stop source for the garage door services you need at the prices you prefer. We look forward to adding you to our growing family of satisfied customers. Contact us today to learn more about our garage door services or to request our garage door remote services.
Austin, TX
Houston, TX
Dallas, TX
Fort Worth, TX
New York, NY
El Paso, TX
San Antonio, TX
Phoenix, AZ
Phoenix, AZ
Chandler, AZ
Sun Lakes, AZ
Glendale, AZ
Paradise Valley, AZ
Glendale, AZ
San Tan Valley, AZ
Killeen, TX
Bastrop, TX
Brownsville, TX
Buda, TX
Cedar Park, TX
Cibolo, TX
Corpus Christi, TX
Georgetown, TX
Grand Prairie, TX
Harlingen, TX
Kyle, TX
Lakeway, TX
Leander, TX
Leon Valley, TX
Converse, TX
Katy, TX
McAllen, TX
New Braunfels, TX
Seguin, TX
Chicago, IL
Fort Lauderdale, FL
Miami, FL
Universal City, TX
Waco, TX
Pflugerville, TX
Round Rock, TX
San Marcos, TX
Schertz, TX
Spring, TX
Arlington, TX
Bellaire, TX
Garland, TX
Irving, TX
Plano, TX
Sugar Land, TX
Steiner Ranch, TX