Get The Fastest Trunk Lockout Assistance Available With Pros On Call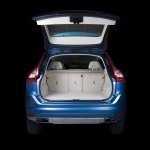 Our mobile, automotive locksmiths will the arrive on the scene with everything needed to handle your trunk lockout quickly.
There is no waiting around on us while we run back to the shop because we forgot something. We also give all clients upfront pricing on every service that we provide. You will not receive any hidden surprises when it comes time to pay the bill. Just contact us the next time that you need trunk lockout services and you will be glad that you did!
Austin, TX
Houston, TX
Dallas, TX
Fort Worth, TX
New York, NY
El Paso, TX
San Antonio, TX
Phoenix, AZ
Phoenix, AZ
Chandler, AZ
Sun Lakes, AZ
Glendale, AZ
Paradise Valley, AZ
Glendale, AZ
San Tan Valley, AZ
Killeen, TX
Bastrop, TX
Brownsville, TX
Buda, TX
Cedar Park, TX
Cibolo, TX
Corpus Christi, TX
Georgetown, TX
Grand Prairie, TX
Harlingen, TX
Kyle, TX
Lakeway, TX
Leander, TX
Leon Valley, TX
Converse, TX
Katy, TX
McAllen, TX
New Braunfels, TX
Seguin, TX
Chicago, IL
Fort Lauderdale, FL
Miami, FL
Universal City, TX
Waco, TX
Pflugerville, TX
Round Rock, TX
San Marcos, TX
Schertz, TX
Spring, TX
Arlington, TX
Bellaire, TX
Garland, TX
Irving, TX
Plano, TX
Sugar Land, TX
Steiner Ranch, TX
Trunk Lockout
We Arrive In Half An Hour Or Less
Austin, TX
Houston, TX
Dallas, TX
Fort Worth, TX
New York, NY
El Paso, TX
San Antonio, TX
Phoenix, AZ
Phoenix, AZ
Chandler, AZ
Sun Lakes, AZ
Glendale, AZ
Paradise Valley, AZ
Glendale, AZ
San Tan Valley, AZ
Killeen, TX
Bastrop, TX
Brownsville, TX
Buda, TX
Cedar Park, TX
Cibolo, TX
Corpus Christi, TX
Georgetown, TX
Grand Prairie, TX
Harlingen, TX
Kyle, TX
Lakeway, TX
Leander, TX
Leon Valley, TX
Converse, TX
Katy, TX
McAllen, TX
New Braunfels, TX
Seguin, TX
Chicago, IL
Fort Lauderdale, FL
Miami, FL
Universal City, TX
Waco, TX
Pflugerville, TX
Round Rock, TX
San Marcos, TX
Schertz, TX
Spring, TX
Arlington, TX
Bellaire, TX
Garland, TX
Irving, TX
Plano, TX
Sugar Land, TX
Steiner Ranch, TX


Pros On Call, LLC Security Solutions
Call Us: (888) 601-6005
Email Us: dispatch@prosoncall.com