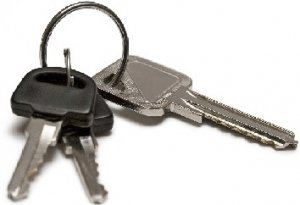 It is no fun at all to lose your car keys and trying to replace them can be a nuisance. Although it may not have to happen so often, however, it only takes just one time…. and your keys can just get lost. This whole thing can send you into an instant state of panic.
It may be more than just inconveniencing and even expensive to lose your car keys. This situation can be so perplexing that you might not know what to do. It can also be a very stressful situation that can almost turn a good day into a bad one all of a sudden. But is there really anything that can be done to avoid the expense of purchasing a replacement set of keys?
How to Replace Your Lost Keys
When it comes to replacing your car keys, there are a number of ways you can go about it. One way to get this done is by going to a dealership to have them replace your key. The second way is by seeking the assistance of a car key provider. Most people often go to a dealership to get their replace their lost car keys, however, this is mostly done because they are unaware of the fact that they can have a locksmith do the job for them. Most times, they are not only ignorant that a locksmith can professionally cater to their key replacement need, but they are also not aware of the benefits of hiring them.
Who Is a Locksmith?
Locksmiths are professional key cutters who specialize in providing key replacement services. Although you may not be aware of this, but there are many locksmiths around the country. As a matter of fact, doing business with a car locksmith comes with many benefits including affordability and the ease of getting a new set of keys.
Although it is not a bad idea to go to a dealership for a key replacement job, but it is really not the cheapest option to follow. Locksmiths provide cheaper key replacement services than dealerships and so, they are sure to be your best bet to finding quality key replacement services.
It is more advisable to do business with a locksmith if you want to save money on getting your keys replaced. You might be surprised at just how much money you can save by skipping a dealership to get your keys from a provider. No doubt, another set of keys can be made for you when you use a locksmith. Not only that, they also provide quick services and within the shortest possible time your replacement key can be ready. This is mostly because you are not required to go down to an office or shop so as to get your keys replaced.