24-Hour Locksmiths In San Diego
Call Expert 24-Hour Locksmiths In San Diego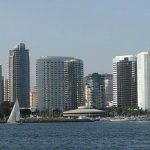 Whenever you require help from 24-hour locksmiths in San Diego, California, think of Pros On Call. We hope you'll designate us as your preferred full-service locksmith company.
Our firm relies upon well-trained, courteous technicians with five (or more) years of experience. We possess the capability to install, maintain and repair locks, including products manufactured by leading manufacturers in the security industry.
We are here for all of your home, vehicle, and commercial locksmith services and we are licensed, bonded, and insured for your protection and peace of mind.
Save Money & Request Service Online
Click the button below to fill out our easy Online Request Service Form and you can pick from your choice of coupon for the service you need.
This form provides our dispatchers with the information they need to process your request quickly and accurately so we can save you time and money.
Arlington, TX
Austin, TX
Bastrop, TX
Bellaire, TX
Brownsville, TX
Buda, TX
Cedar Park, TX
Cibolo, TX
Converse, TX
Corpus Christi, TX
Dallas, TX
El Paso, TX
Fort Worth, TX
Garland, TX
Georgetown, TX
Grand Prairie, TX
Harlingen, TX
Houston, TX
Irving, TX
Katy, TX
Killeen, TX
Kyle, TX
Lakeway, TX
Leander, TX
Leon Valley, TX
McAllen, TX
New Braunfels, TX
Pflugerville, TX
Plano, TX
Round Rock, TX
San Antonio, TX
San Marcos, TX
Seguin, TX
Schertz, TX
Spring, TX
Steiner Ranch, TX
Sugar Land, TX
Universal City, TX
Waco, TX
Fort Lauderdale, FL
Orlando, FL
Miami, FL
New York, NY
Nashville, TN
San Diego, CA
24-Hour Locksmiths In San Diego
Get Great Service At Upfront Prices Every Time
Arlington, TX
Austin, TX
Bastrop, TX
Bellaire, TX
Brownsville, TX
Buda, TX
Cedar Park, TX
Cibolo, TX
Converse, TX
Corpus Christi, TX
Dallas, TX
El Paso, TX
Fort Worth, TX
Garland, TX
Georgetown, TX
Grand Prairie, TX
Harlingen, TX
Houston, TX
Irving, TX
Katy, TX
Killeen, TX
Kyle, TX
Lakeway, TX
Leander, TX
Leon Valley, TX
McAllen, TX
New Braunfels, TX
Pflugerville, TX
Plano, TX
Round Rock, TX
San Antonio, TX
San Marcos, TX
Seguin, TX
Schertz, TX
Spring, TX
Steiner Ranch, TX
Sugar Land, TX
Universal City, TX
Waco, TX
Fort Lauderdale, FL
Orlando, FL
Miami, FL
New York, NY
Nashville, TN
San Diego, CA